It seems like as kids we are able to enjoy those warm summer nights a lot easier: walking barefoot on the beach, chasing fireflies, and just having fun at no cost. But as adults, we can still enjoy the summer nights without having to spend a lot whether you want to do something adventurous or a little more laid back. This list of 20 things to do on a summer night will give you some great ideas and activities that will have you enjoying one of our favorite seasons.
20 Wonderful Things to Do on Your Summer Night
1
Free Music Festival
The summer time is one of the best times to attend a free music festival. Most areas will have a number of free concerts taking place throughout the summer. Check your city's local calendar of events to see what concerts you can catch for free.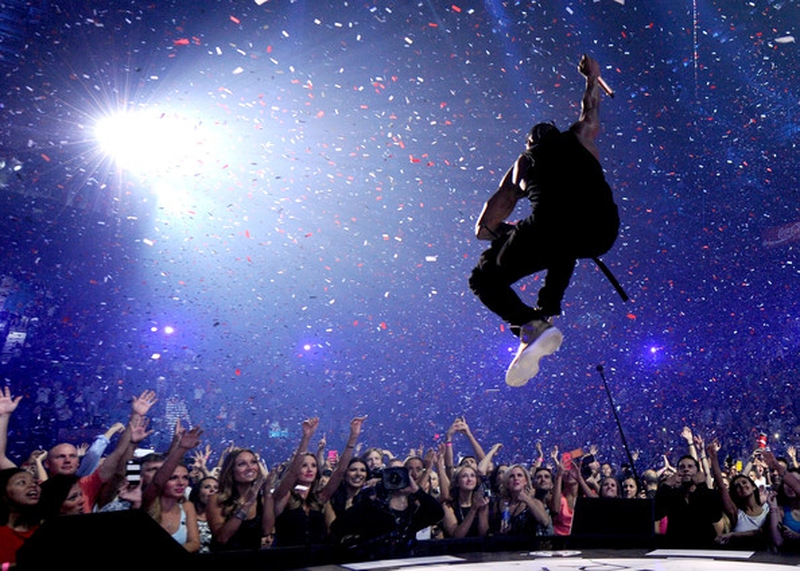 2
Tour Your City
Most cities offer walking tours of the city and surrounding neighborhoods. This not only lets you learn about hidden gems in your city, it is also a great way to get in some fun exercise. If your city is located near a river, you can check out some free or inexpensive guided boat tours as well.
3
Star Gaze
If you're near the bright lights of a city, chances are you don't get to enjoy the star filled summer skies often. Plan an evening getaway to star gaze. Bring a blanket, your best friends or significant other and a few snacks for a relaxing evening under the stars.
4
Ride Your Bike More
Not only will you save money, in some time off your commutes but biking riding is a highly beneficial exercise as well. You can explore your city and neighborhood from a new perspective while on your bike. Take a different route to work or simply set a day aside to explore your city while riding your bike.
5
BBQ
The summer is the best time for BBQs. Invite your friends and family over for the weekend and spend a day cooking, eat and entertaining. You can ask your guests to bring a side dish or get your neighbors involved as well for a potluck BBQ.
6
Movies in the Park
Trying to find things to do on a summer night for the whole family can get expensive. Then this can be a great inexpensive family activity that won't cost a dime. Bring some blankets and movie treats and enjoy an evening watching a movie on the big screen outdoors. See what movies your local community is playing, so you can plan ahead.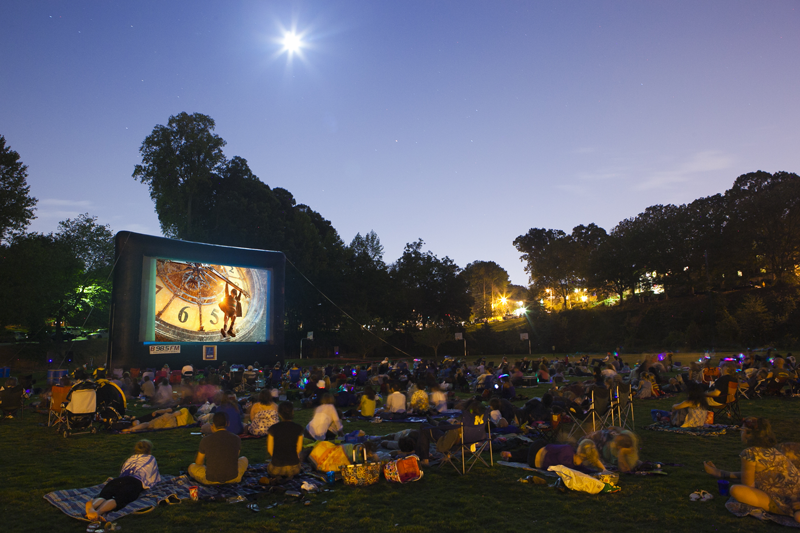 7
Go to a County Fair
Funnel cakes, cheesy fries, games, rides, local bands, and more! A county fair can be a fun way to spend a summer night. Round up your friends and find the nearest county fair. You have plenty of food and entertainment options, don't forget to sit down for a game or two of bingo!
8
Go Hiking
No matter where you live, you can always find a trail to hike on. Whether it a mountain trail or a hidden train around the local lake, hiking can be a great way to spend a few of your summer nights.
9
Go Camping
You can combine your hiking adventure with an evening of camping as well. Or you can just head out to the nearest campgrounds and pitch a tent for the weekend. You'll be glad to get away from your regular routine and back into nature for a day or two.
10
Head to the Museum
During the summer months, most museums will offer a free day once a week or month. Take advantage of the free admission and spend some time checking out so unique artworks. This is a great idea for those rainy days where you don't want to stay in the house.
11
Read a Book
Pick one or two books you've been wanting to read and make them your summer reading list. Set aside a few minutes. Put up a hammock in your backyard and enjoy a summer night lounging and indulging in a good book.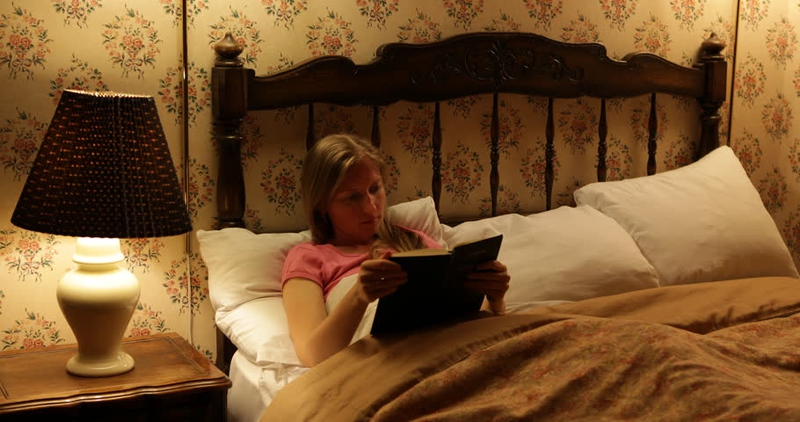 12
Visit the Library
If you don't have a book to read, why not take advantage of your local library? This is also a great place to take the kids on a rainy summer day since most libraries will have a number of free activities for the kids to take part in. You can pick up a new book without spending the money to buy a new one.
13
Join a Recreation Sport Team
If you are looking for things to do on a summer night that is more physically active, then joining a sports league is for you. From kickball, soccer, softball and even ultimate Frisbee, you can find a number of sports to get involved with during the summer night.
14
Go to the Beach
Plan a road trip to visit a beach closest to you. Whether it's by a lake or an ocean, pack up all the beach toys, blankets, and cooler to spend the day soaking up the sun and enjoy the waves at night. Some beaches will even let you grill, so plan ahead to get the most out of your beach trip.
15
Build a Sandcastle
While you at the beach, build up a sandcastle or two. Have a friendly competition between you and your friends to see who can build the biggest sandcastle or get creative and build up different sand creatures.
16
Plan a Scavenger Hunt
You can do a quick search online for scavenger hunt ideas or come up with ideas on your own. Get groups of your friends together and plan out some prizes, maybe the losing team buys a round of drinks at the local pub?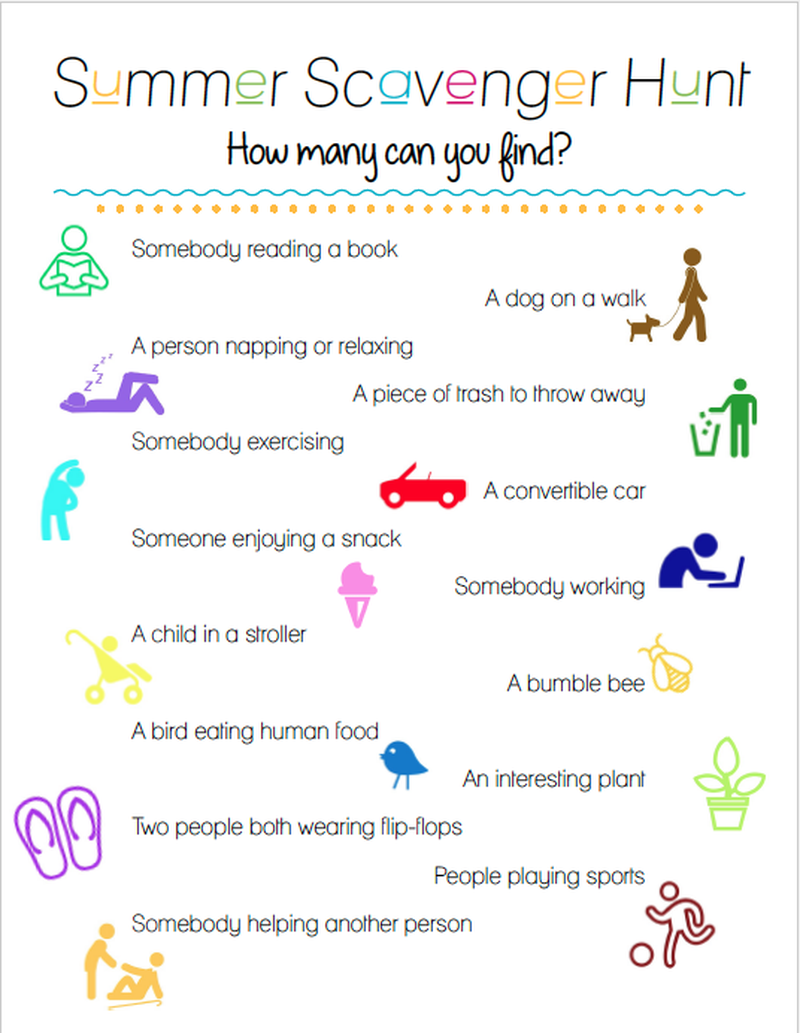 17
Watch All the Firework Shows
While the fourth of July is the ideal time to watch fireworks, chances are your local neighborhoods put on a number of firework shows throughout the summer. See what events are happening in your city and which ones will give you a free firework show. Try to see as many of them as possible. That's just so marvelous.
18
Volunteer
There are a number of ways you can volunteer over the summer, from cleaning up the trash in your local neighborhood, planting a flower garden to being a mentor. Find a way to give back over the summer night which can be more rewarding than all the money you would spend on something else.
19
Pick Up a New Hobby
The summer often means you have a lot more free time at night, so why not learn something new? Sign up for photography, pottery, sculpting or painting class to explore a new hobby. You might just find your calling or true passion.
20
Yard Sale
One of the best things to do on a summer night is to plan for a yard sale. Go through your attic, garage, and basement to clear out some of the old stuff you've been holding onto for too many years. Make some signs, and ask your neighbors if they want to join in as well. You can make some extra cash to plan your next vacation!
ANY IDEAS ABOUT THIS TOPIC?