Walking is one of the most recommended forms of exercises giving by doctors for good reason. It offers a number of health benefits and is one of the simplest forms of exercises you can do. It is much easier on the joints, meaning you are less likely to injure yourself while walking, so you won't have to put your exercise on hold to recover from painful aches that often occurs when running or jogging on hard pavement. Walking can even burn more fat than jogging when done right. When doing any kind of exercise, like brisk walking, calories burning may be what you concern most, then read on to learn that.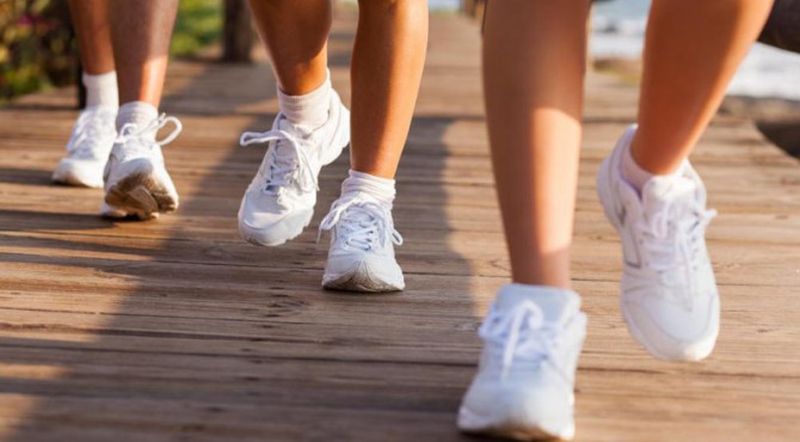 How Many Calories You Could Burn By Brisk Walking?
Brisk walking, on a faster pace than a leisurely stroll of walking, is at a moderate pace but not as fast as a run. Each person will walk at their own pace and some may view another's brisk walk as a jogging place. As a general rule of thumb, brisk walking will have you moving at a pace of more than three miles per hour. While walking, you may become warm and even sweat and it should feel like you are exercising not just walking. Your heart rate should rise and breathing should become heavier as well, but being able to hold a conversation with someone next to you is still possible.
How fast you walk will have an impact on the number of calories you burn, but your weight will also be the crucial factor that affects your calorie burn. The brisk walking calories chart below should give you a better idea of how many calories you can burn depending mainly on these two factors.
| | | | | | |
| --- | --- | --- | --- | --- | --- |
| Weight (lb) | 3mph | 3.5mpg | 4mph | 4.5mph | 5mph |
| 120 | 191 | 237 | 275 | 347 | 440 |
| 130 | 207 | 254 | 295 | 372 | 472 |
| 140 | 223 | 275 | 320 | 403 | 512 |
| 150 | 238 | 292 | 340 | 428 | 544 |
| 160 | 255 | 314 | 365 | 460 | 584 |
| 170 | 271 | 332 | 387 | 487 | 618 |
| 180 | 287 | 353 | 410 | 517 | 656 |
| 190 | 302 | 372 | 432 | 544 | 691 |
| 200 | 318 | 391 | 455 | 573 | 728 |
| 250 | 398 | 490 | 570 | 718 | 912 |
| 300 | 477 | 585 | 680 | 857 | 1088 |
How to Burn More Calories While Walking
Shorten your stride
If you want to burn more calories, take short fast steps. Taking smaller steps in this way will increase your speed which will result in an increase to the calories you burn.
Engage your upper body
Using Nordic poles can help you burn nearly 20% more calories during your brisk walk. These poles can help utilize your torso and upper body more by digging the pole into the ground at a 45-degree angle behind you and then pushing yourself forward.
Speed up
Use visual markers like a street sign or bench to increase your speed for short periods of time. Having visual goals to increase your intensity during the walks can help shed some extra calories instead of just keeping up the same moderate pace.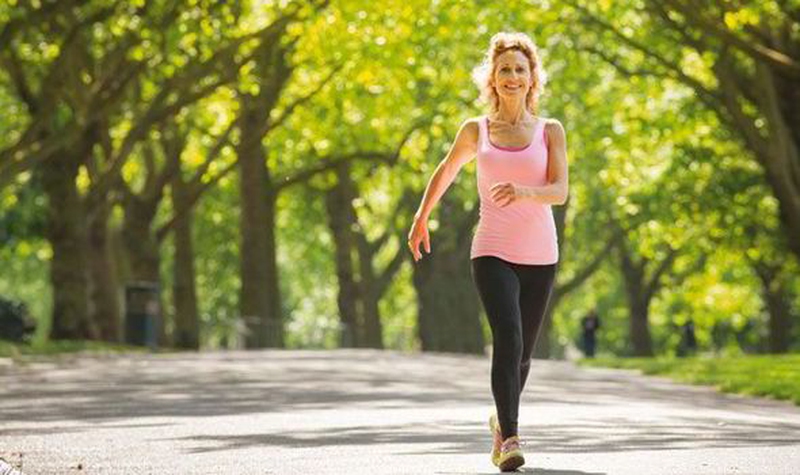 Be aware of your posture
Your back and butt muscles will work more effectively when you keep your body in alignment. This will allow you to walk faster which results in burning more brisk walking calories. So keep your spine straight with the ears and shoulders aligned with the hips.
Wear the right shoes
Your shoes can have an impact on the number of calories you burn. You want to go with a shoe that is incredibly flexible and has little cushioning. This will allow you to be able to push off with more power with each step.
Add in some other moves
Push ups and lunges can help tone your muscles and keep them engaged while walking. After five minutes of brisk walking, do a few push ups or lunges will help boost metabolism and allow you to walk for longer.
Go for distance, not speed
One of the easiest ways to burn more calories while you walk is to walk for longer distances. Set goals that will increase how far you walk before setting goals to walk faster. While walking faster can burn more calories, the longer you can maintain the speed will benefit you more in the long run. Increase how long you walk every day and once you are up to an hour, work on increasing your speed then.
Take the stairs
When doing brisk walking, calories will be burned close to 60% more if adding an incline to the walk route than just sticking to flat land. If you see a flight of stairs, don't avoid them, instead, walk up them and you will burn more. Including a small hill to your route will also help you burn more calories.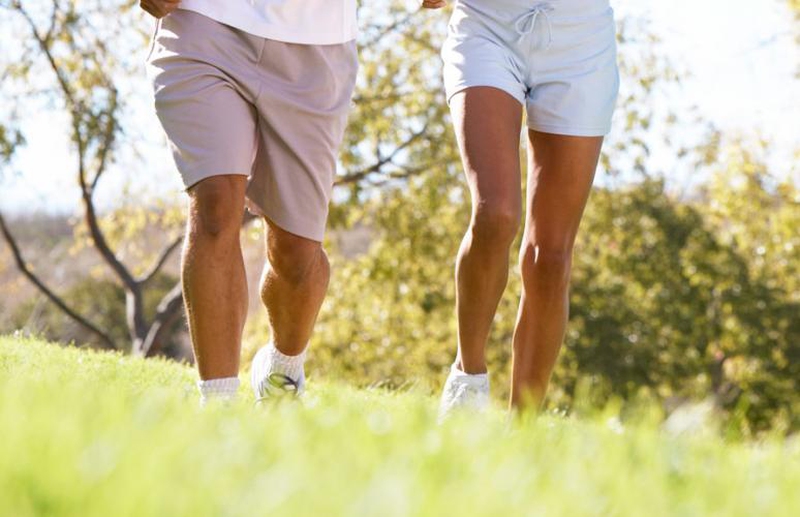 ANY IDEAS ABOUT THIS TOPIC?