You do a lot throughout the day. When the stress of the day is done and over with, what better way to relax and forget about your worries for a few hours than with a good movie? While binge watching your favorite shoes is always a good option, you might want to instead have a good laugh. These funny movies to watch can be just what you need to have a good laugh and make you feel better about the day or days to come.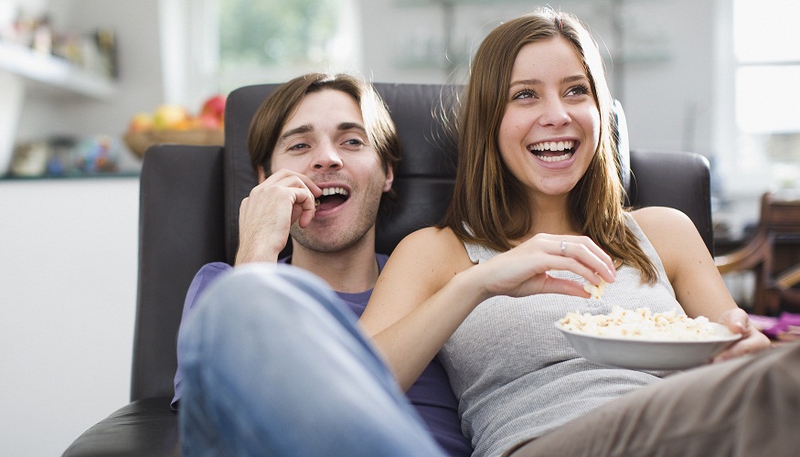 20 Hilarious Movies to Watch of All Times
1
Minions
While it may be an animated flick, don't let that discourage you from enjoying this movie. The little yellow guys are hilarious, and even more so because you can't understand what they are saying.
2
Coming to America
This is a true comedy classic. Ed Murphy is in his prime and takes on a variety of different characters throughout the film. It's a simple storyline of an immigrant going to America in the hopes of finding love but runs into a number of mishaps as he tries to capture the heart of the woman of his dreams.
3
The Princess Bride
Call it a romantic comedy. The Princess Bride is a film that always seems to get overlooked. This warm-hearted movie is one that is filled with laugh out loud moments and lines you would like to quote or remember to keep your spirits high.
4
Barbershops
If you want a movie to watch while you and your friend binge out on pizza, this is the one for you. Filled with humor and hilarious dialogues, this movie should be on your must-watch list when you want a good laugh.
5
Spaceballs
This Star Wars parody is another comedic classic. If you like a bit of juvenile humor, then this could be the movie for you. There are a number of memorable scenes that will have you rolling on the floor with.
6
To Wong Foo Thanks for Everything, Julie Newmar
Starring Patrick Swayze, John Leguizamo, and Wesley Snipes, who all play drag queens in the film will surely get you laughing. As these three friends embark on a road trip, they run into some hiccups along the way. While this is one of the funny movies to watch for a good laugh, it also sheds a light on the drag culture which can be fun to watch.
7
Brewster's Millions
What would you do if you inherited millions of dollars? That's the basis of this comedy where a man comes to inheritance of millions but he has to decide how much he would like it. One million, thirty million or three hundred million? Of course, there are some restrictions but this will have you laughing and thinking about what you would do if you were offered that much money.
8
50 First Dates
Starring Drew Barrymore and Adam Sandler, this romantic comedy is just filled with laughs and sweet moments. Watch Adam Sandler's character try to woo Barrymore's character over and over with some success and hilarious failures.
9
The First Wives Club
This is a comedy the ladies will love very much. Follow the lives of three women who are having major troubles in their marriages and watch as they embrace the new lives they are about to embark on while also getting a little revenge on their ex-husbands.
10
Clerks
Clerks is one of the most famous independent films to make people laugh. There are many special effects and it uses the basic filming techniques in creative ways to bring on the laughs through a number of pop culture references.
11
Mean Girls
Tiny Fey is the writer of this film, so you know you are going to get a few good laughs out of it. This is one movie you can watch alone or with a group of your friends. You can quote when someone you know is being a bit of a mean girl.
12
Wet Hot American Summer
There is something that never gets old about watching 20 to 30 year old people have to tame a bunch of kids, especially when it's at a summer camp. This is one of the funny movies to watch that you will want to see over and over again.
13
Romy and Michele's High School Reunion
Not many people look forward to going to their high school reunion but in this film, the two main characters are eager to show how successful they are to their former classmates. With ridiculous 90's fashion, jokes about pop culture fads and starring Lisa Kudrow and Mira Sorvino, you will get a few good laughs out of this film that will also make you feel better about your condition.
14
Legally Blonde
Reese Witherspoon is simply charming in this comedy. Watch a stereotypical sorority sister who tries to get over a breakup by getting into law school. She's isn't the law degree typical type, so she meets some hilarious obstacles and also characters that help her graduate with honors.
15
50/50
There are some sentimental moments throughout this movie and you might even question life a bit, but it is also filled with witty lines and hilarious scenes. If you are looking for a movie that will make you feel better about life and help you see the brighter side of things, this is one movie you will want to sit down and enjoy.
16
21 Jump Street
Jonah Hill and Channing Tatum are the perfect comedic duo in this film. The film is about a pair of cops who tend to do things a bit differently that will have you laughing until you cry.
17
Pitch Perfect
Filled with hilarious dialogues, petty banter and a mashup of music and dance moves, this is one movie you can't get tired of. Anna Kendrick stars in this film and her witty charm shines through as she decides to join an all girls' singing group.
18
The Room
What makes this one on our list of the funny movies to watch is simply how terrible it is. It's a darker comedy that you just can't help but laugh at the ridiculous of it all. If you are looking for something to just get you mind off the day, then this can be the movie for you.
19
Caddyshack
You can rest assure that just about any film starring Bill Murray is going to have you laughing. The film is filled with simple comedy, tomfoolery and unique characters that will lighten your mood while making you laugh.
20
Bridesmaids
It is hard to find a moment in this film that isn't hilarious and the more times you watch it, the more humor you will pick up. With a cast of some of the funniest women in Hollywood, each one brings a different comedic element to the film, which means you won't stop laughing.
ANY IDEAS ABOUT THIS TOPIC?