Planning a movie night with your significant other? It can be a challenge to find a proper one that both men and women will enjoy. Men tend to like something with more action and adventure, while women like the romance and happy endings. It may be a challenge but if you have an open mind, you might be able to find the perfect one you both will love. This list might just be the answer to your movie night academia.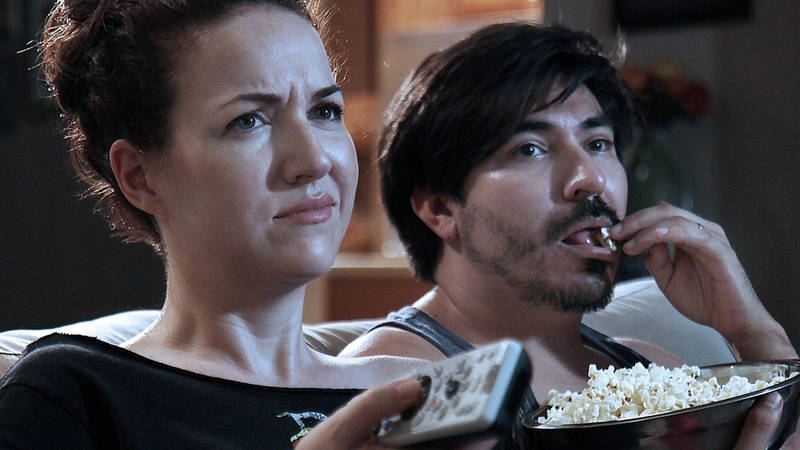 Movies to Watch with Your Girlfriend
1
The Italian Job
The remake of the classic 1969 film is a top pick for men and women alike. She'll love it because it stars Mark Wahlberg, and what women don't find him attractive?! You'll love it because of the car chases and zany criminal antics.
2
Snatch
There is so much to love about this film. As one of Brad Pitt's best performances, she'll love his pikey accent and multiple shirtless scenes. You'll love it because it features a number of bare-knuckle fight scenes. Snatch offers a little bit of drama, comedy, and action so that every couple will love spending the night watching it over and over again.
3
Swingers
If you want to please her with tastes with a romantic comedy, this can be the best to offer. It's a romantic comedy from a male's perspective, so she'll love the fact that the whole movie deals with relationship troubles. Meanwhile, you'll love how Vince Vaughn's character helps his best friend get over a bad break up by chasing down more ladies in Vegas.
4
Ocean's 11
It is hard to find anyone who doesn't love the Ocean's 11 films. With a star-studded cast and an impeccable storyline, you'll love it because the film is filled with suspense and intrigue. She'll love this movie night pick simple because it offers the hottest line up of Hollywood actors from Clooney to Matt Damon, plus the hidden love affair with Julia Roberts.
5
Hitch
Starring Will Smith, this is one film that both genders will love. She'll love it because it is the epitome of a romantic comedy. You'll love it as well for its pick-up lines and humor. This is one of the movies to watch with your girlfriend that will be a definite pleaser.
6
Adventureland
You might stir up some nostalgic memories of those lazy college days you both shared. This is a witty film that she'll love because it definitely pulls at the heartstrings with its down to earth hometown setting. You'll love it because it will recall what it's like to be young and crazy with some good friends during those summer nights.
7
Zac and Miri Make a Porno
This is one film that can please both genders for a number of reasons. She'll love the unexpected love twist and be relieved that the title isn't as racy as it sounds. He'll love the humor and weird scenes that run throughout the film.
8
Silver Linings Playbook
Starring Jennifer Lawrence, don't be fooled into thinking this is a typical chick flick. While you may think this movie is one she'll love because it's filled with all the sappy romance she pines for, it's not just a romantic comedy. You can enjoy it too because it's filled with witty banter that balances out the love story that unfolds.
9
Hansel and Gretel
This fairytale recreation is sure to please any couple. While she'll love the fluffy romance there's a good bit of humor and suspense that will intrigue her just as much. He'll love this movie because it's filled with action and fight scenes.
10
Love Actually
This romantic comedy is a classic when it comes to the best movies to watch with your girlfriend. The film follows eight couples who deal with being in love in completely different ways. She'll love it because there are a number of touching moments that will surely please her romantic side. You'll love it because it's filled with a number of laugh out loud antics that will keep you interested.
11
The Wolf of Wall Street
Starring Leonardo DiCaprio, this is one flick that guys might enjoy a little more, but if your girlfriend is into a little more risky movies, then this should be a winner. She'll love it because it shines a light on some more serious issues, like the financial crisis. You'll love it because there are plenty of half-naked chicks and dramas that move the story along.
12
Fireproof
Couples of all sorts will love watching this movie together. She'll love it because it tells the story of a man who is willing to go to the extreme to win back the love of his life. You'll love it because it tackles some more of life's tougher issues when it comes to relationship and they aren't always sunshine and flowers.
13
Princess Bride
This movie is simply a classic and in a category with itself. She'll love it because of its sweet fairytale esque storyline and subplot. You'll love it because your girlfriend love it very much and there are many comedies you can enjoy.
14
Love Story
Through the 1970's, this was the go to romantic movie. It's got everything that will appeal to her from tear jerker storyline of love to unforgettable scenes of pure bliss. You'll love it because it isn't all sappy; it's filled with curse words and drama that won't make you feel like less of a man for enjoying.
15
50 First Dates
This movie is just too cute not to love. Starring Adam Sandler and Drew Barrymore, she'll love all the ways Sandler's character wins the heart of Barrymore's every day. You'll love comedy and failed attempts of Sandler to woo his love. All around, this is one of the best movies to watch with your girlfriend that will make her smile and laugh.
ANY IDEAS ABOUT THIS TOPIC?