Visiting travel destinations becomes more fun when you have the best company to go with. Who could be better than the crew of your best buddies? With them, even the ordinary places seem great. Holiday season is around the corner. So, here we have rounded up some mind-stirring landscapes that really can make the most suitable places to go with friends.
Where to Travel with Friends: Places to Never Miss!
1
Tuscany, Italy
If you and your friends are looking for some picturesque places, good food, high-quality wine, historic art and ancient architecture, Tuscany is one region in central Italy, that promises a lot in one place. There are amazing towns like Florence, Siena, Pisa, Luca and much more. Spend your days enjoying world famous architectures including; Leaning Tower of Pisa, Piazza Del Campo, Florence Cathedral and many more. Or you can visit beautifully built medieval towns, scenic countryside areas and above all, you can have great fun on the beachside.
2
Paris, France
Generally, when we talk of Paris, first few things that come to mind include; Eiffel Tower, Arc de Triomphe, historic bridges, fountains etc. But there is a more fun side to it. Once you are in Paris, you have a lot of options to choose from. Paris offers artistically created gardens, music concerts, shows in theatres, cruise tours, numerous places for yummy food, wine and above all, a spectacular nightlife. Lastly, if you all are a big, mad gang of shopaholics, there is no place better than Paris.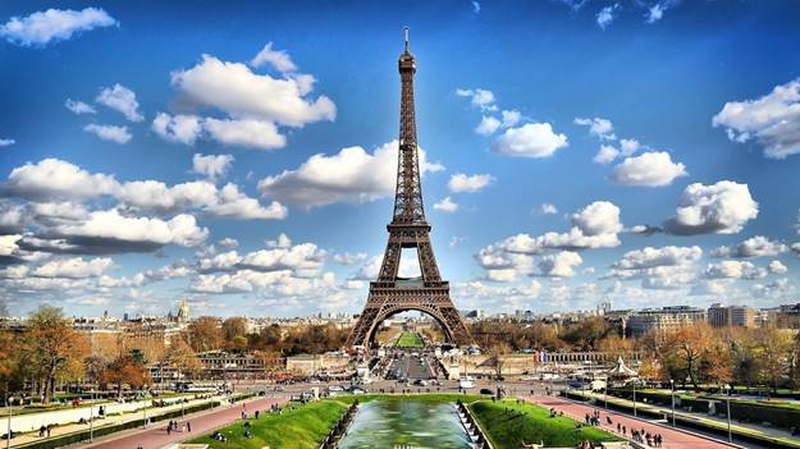 3
Barcelona, Spain
Barcelona offers everything like festivals, culture, sports, art, amazing architecture and delicious cuisine. To make the best out of this trip, all the friends should stroll around the city on bicycles or on your feet. Visit great buildings of historical significance like 'Parc de la Ciutadella', 'Montjuic Castle', shop for souvenirs, or go spend your evening in live music concerts, in the famous venues like 'Apolo' and 'Razzmatazz'. Talking of cuisine, Barcelona is best known for its seafood. There are a lot of cafes, restaurants and tapas bars waiting for you.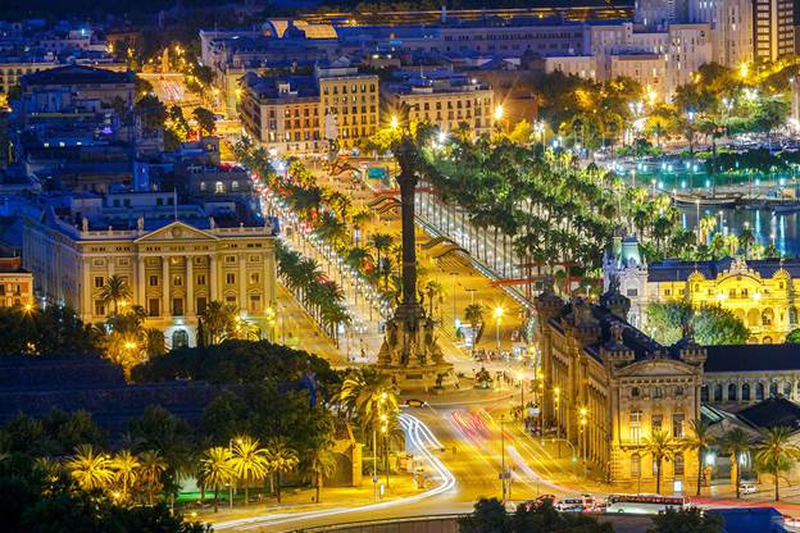 4
Cappadocia, Turkey
Turkey in itself is one of the most mind blowing places to go with friends. But we recommend you to have some adventure along with your pals to the ancient city of Cappadocia (one of the world heritage sites). The most recommended places here include; the fairy chimneys, open-air museums and underground cities of Derinkuyu and Kaymakli. These man-made underground settlements are really worth your time. Furthermore, you can go for hiking and enjoy a hot air balloon ride, the best experience to have, with friends.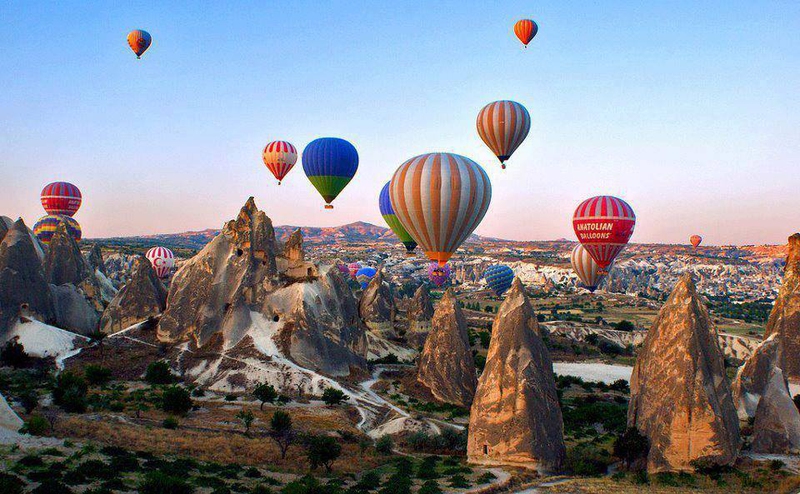 5
Santa Barbara, CA
If you are looking for a place that is full of fun, adventure, surfing and shopping, get to Santa Barbara. For a long-term trip, explore the secrets of the wonderful city with a biking and walking tour. Other than mouthwatering foods and drinks (wine), you can involve in many outdoor water sports like kayaking and snorkeling. There are stunning places for art lovers. Santa Barbara zoo, shopping destinations and sensuous wine tours are just a few of many great opportunities.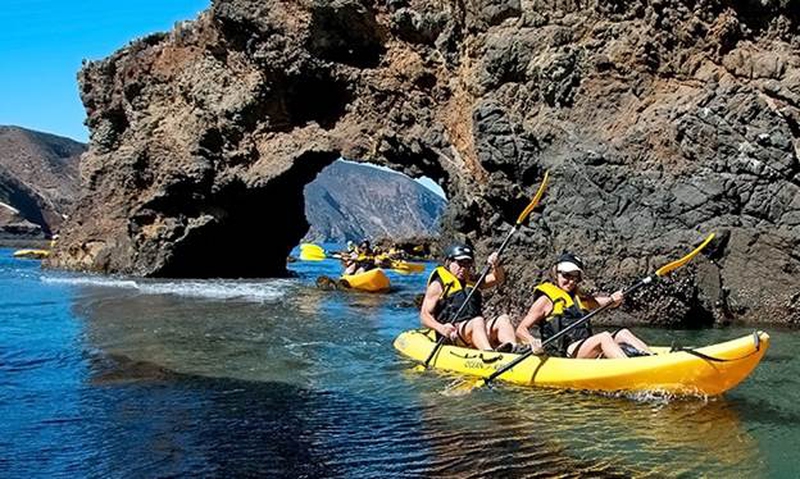 6
Athens, Greece
Athens the capital of Greece, is one of the best tourists' spots of the world. It's a destination with the most splendid history, a land of gods and goddesses, even today, it has a lot to offer. Travel back in time with great historical monuments like Acropolis of Athens (one of the seven wonders), historic triangle of Thission, Psyri and Plaka. Or spend your days while shopping, on the beach and enjoying delicious foods from world's best restaurants. Lastly, for friends together, Athens promises a fantastic nightlife.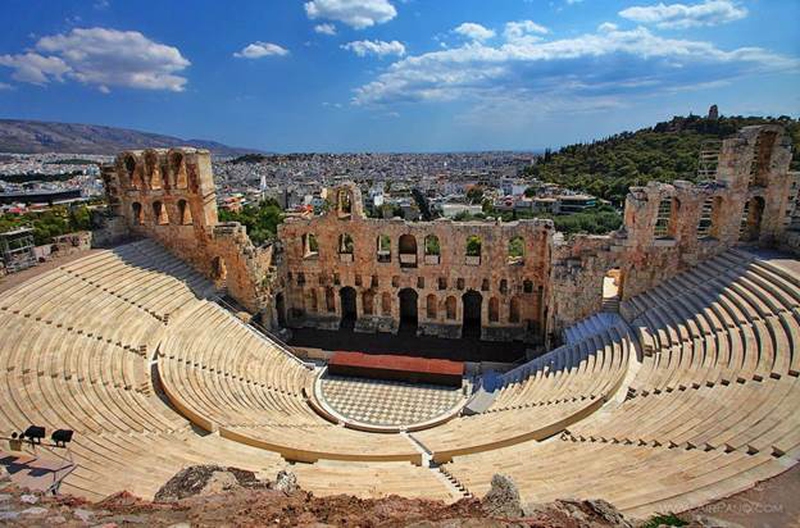 7
Trømso, Norway
Plan a trip to enjoy the beauty of mother nature at its best. Tromso has many exceptional things that make it one of the most unique places to go with friends. You will find, history, culture, art, science center, good food, shopping and a lot more. There are many fun activities arranged in winter, when it's snowing. Mushing is the best of all. Above all, you can experience the great environmental conditions like midnight sun and northern lights.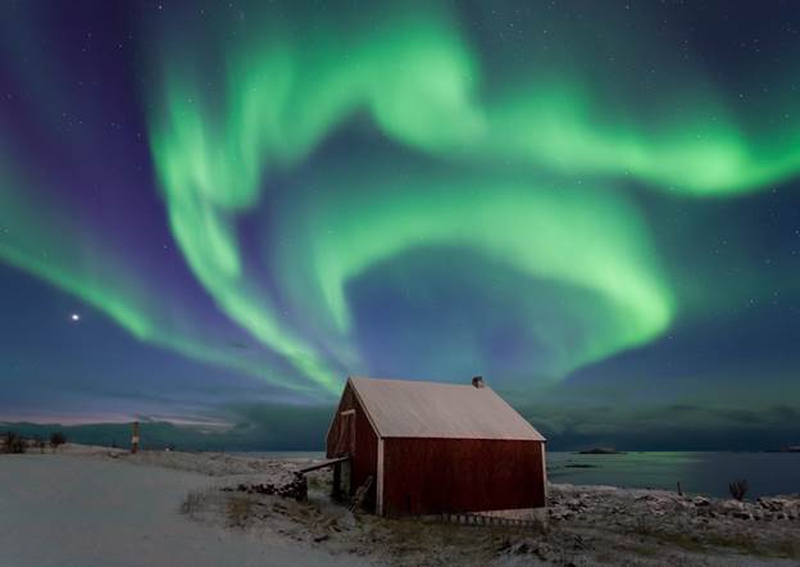 8
Lisbon, Portugal
Looking for some great European destinations, Lisbon is surely one of them. The city is located over a long series of hills. Lisbon is a place for all the peace lovers. Its sunny beaches are a big tourists' attraction. Other than this, you can have amazing time in historical monuments, museums, castle and amazing river banks to walk on. If you are looking for a peaceful and tranquil place, away from the noisy and crowdy areas, Lisbon is an area that promises it all.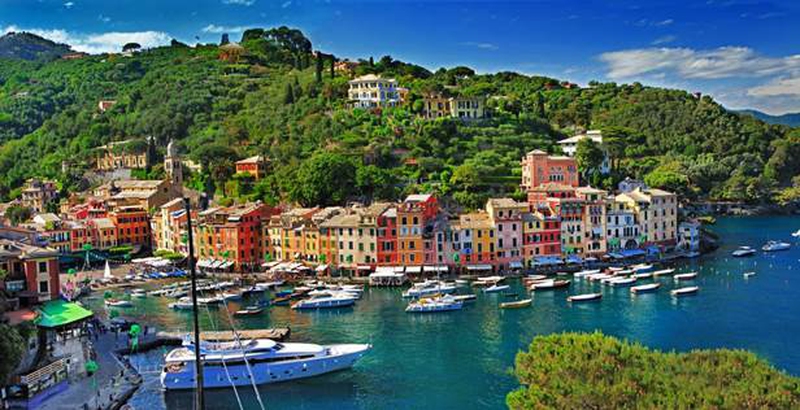 9
Vienna, Austria
A city full of life, Vienna is the capital of Austria. As you want a trip with your besties, Vienna has a lot for your entertainment. The city organizes many cultural events showcasing the noticeable traditions of the place. Other than its great architecture and amazing skyline, the place is best known for its cozy coffee houses and taverns to enjoy a high quality wine. People of Vienna celebrate Christmas magnificently. You too can celebrate Christmas here. It would be a mind-blowing experience.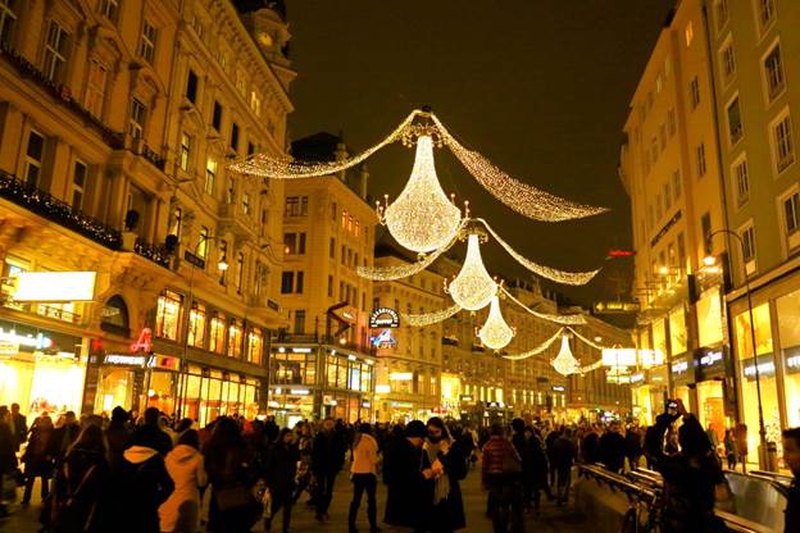 10
Bermuda
Nothing can compete the level of fun and entertainment of a beach vacation, especially when you are travelling with friends. Holidays in Bermuda beach offers a dreamy sunshine, beautiful seaside, state-of-the-art resorts and hotels to stay. You can enjoy sailing, snorkeling and scuba diving here. Nothing could be more memorable than a beautiful evening on the beach and all friends singing and dancing around the bonfire. You can also shop for souvenir in the nearby streets and markets.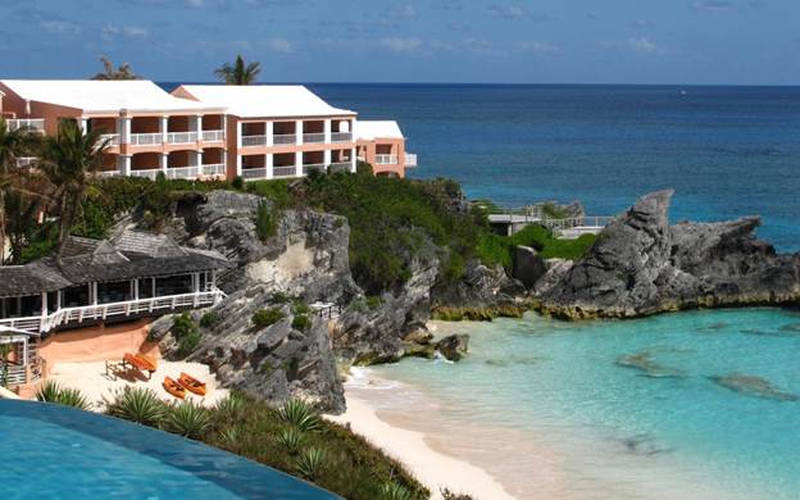 11
Zurich, Switzerland
It's an amazing destination that offers a lot to have fun with friends. Above all, it's a scenic place. The city life is full of zeal and zest. At the same time as you move towards the countryside, the picturesque views steal the heart. From shopping, food to nightlife, Zurich has everything that any traveler can dream of. The most famous tourists' attractions include; Lake Zurich, Uetliberg mountain, Swiss National Museum and St. Peter Church.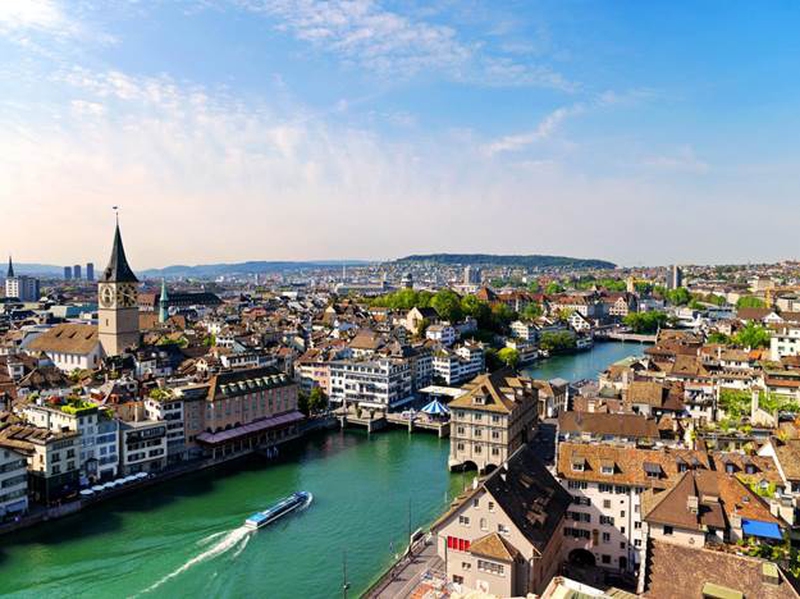 12
Mendoza, Argentina
For those who are looking for peaceful and pleasure seeking places to go with friends, opt for the city of Mendoza, located in south America. The specialty of this place is the beautiful hills and vineyards where you can enjoy horse riding. Local gauchos are hired for it. The second-best thing to have fun is rafting on the river of Mendoza. At the distance of 20 minutes from Mendoza, there is the scenic village of Chacras de Coria. Here in the local winery, you'll get world's best wine.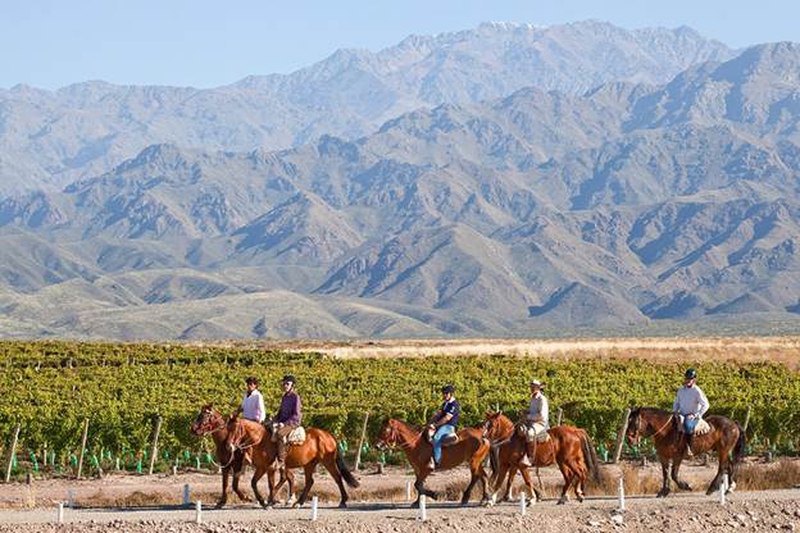 13
More Places to Visit:
New York, USA

Prague, Czech Republic

Nashville, Tennessee, USA

The Bahamas

Bermuda

Toronto, Ontario, Canada
ANY IDEAS ABOUT THIS TOPIC?