Romantic gestures can vary from person to person and the idea of being romanced can be different for everyone. Trying to find romantic things to do with your partner will require thinking of something that is special just for them. To help get your creative romantic thoughts, consider one of these suggestions.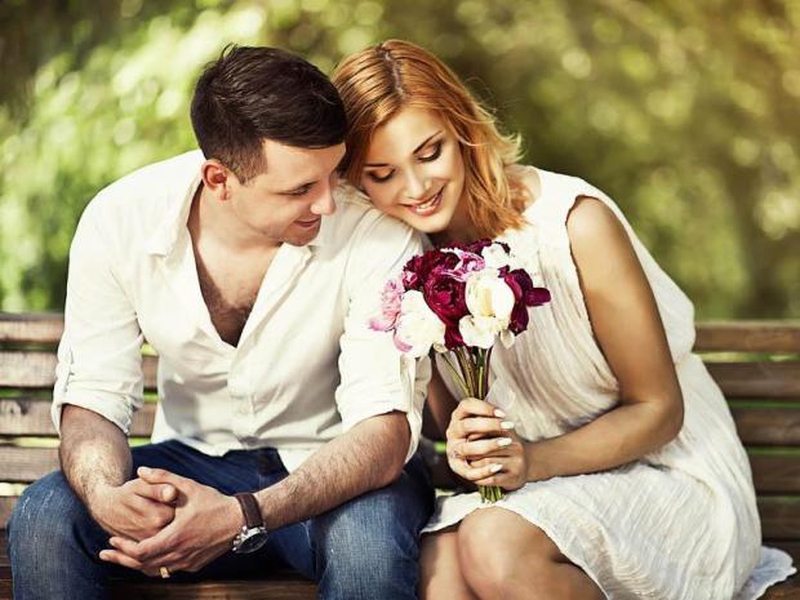 25 Things to Do as a Couple to Spice Things Up
1
Candle light dinner
One of the first things that come to mind when you think of spending some romantic time together is a candle light dinner. Make reservations at that fancy restaurant in town or have something special waiting for your partner when they get home from work.
2
Vacation
What could be more romantic than exploring a new place together? Plan a romantic vacation to an exotic paradise or just someplace you have both always want to visit. You'll reconnect and make lifelong memories neither of you will forget.
3
Picnic in the park
You don't have to get too fancy when it comes to romance, a beautiful afternoon picnicking in the park can be all you need. Pack a nice lunch with all their favorite light foods like fruits, sandwiches, and even a nice bottle of wine and spend an afternoon enjoying the outdoors.
4
Cook dinner together
Cooking something up together in the kitchen is always a great way to add some romance back into your relationship. You can never go wrong with a homemade spaghetti dinner or you two can try cooking up something new together. Heating things up in the kitchen can lead to heating things up in the bedroom later.
5
Write a love note
With technology making things so convenient, it is nice to revert back to the way we used to do things when we didn't have our smartphones in our hands every second of the day. While sending a cute text message is nice, hand writing your partner a love note makes it more personal and show that you put a little more effort into the words you write down.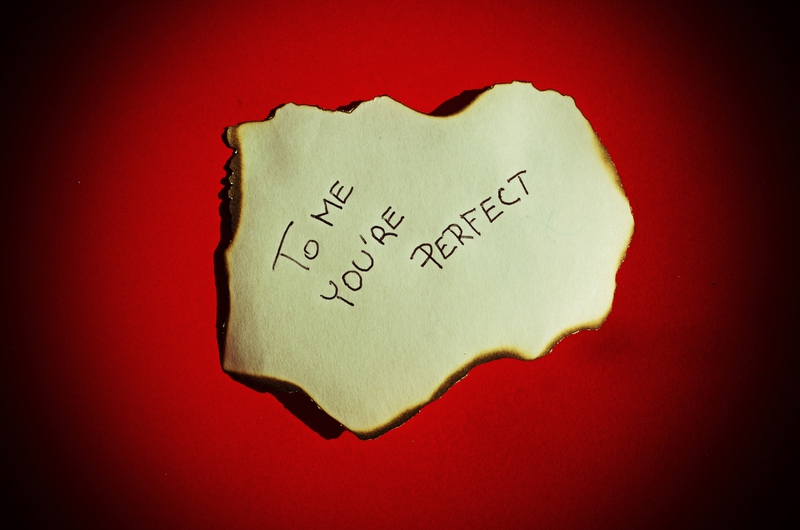 6
Spa day
One of the romantic things to do as a couple is to pamper one another. Spending a day or morning at a spa will not only help you both relax, it's also a great way for you to spice things up. Get a couples massage, relax in a hot tub and sweat it out together in a sauna.
7
Surprise gift
When's the last time you just surprised your partner with a small gift? Whether it's flowers, a small piece of jewelry or their favorite chocolates, every once in a while, just get them something for no reason at all.
8
Weekend getaway
We all live busy lives and sometimes vacationing isn't an option but that doesn't mean you two still can't get away. Make reservations at your local bed and have breakfast or simply book a room in the city. A weekend getaway is the perfect opportunity for you two to spend some quality time together.
9
Go dancing
Even if you aren't the dancing type, taking lessons or participating in a local dance night in town is a fun way to add that romance back into your relationship. Sign up for a few dance classes together and learn to tango or lambada! You too will get close and have fun while you do so.
10
Do something spontaneous
Romance doesn't always have to be planned. When you first started dating, you probably did a lot more spontaneous things together, but when responsibilities and kids come into your life, you can't really be as spontaneous. The next time you both say "I've always wanted to try that", just do it in the moment.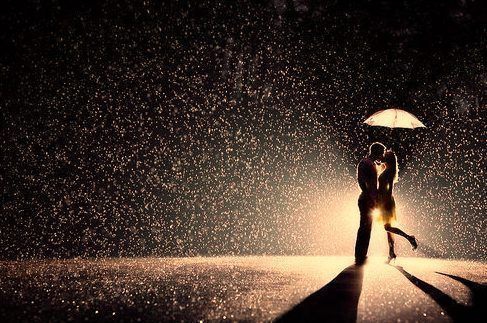 11
Try something new together
Is there something the two of you do regularly as a couple? Chances are, aside from taking care of the kids and going grocery shopping, you two may not have many hobbies you do together. Find something the two of you can try together and you might just find a new love for each other and love for a new hobby.
12
Massage
When it comes to romantic things to do, simply touching one another can reignite the spark you once had. Spend a night give each other massages and don't hold back. Light some candles, put on some soft music and open up the massage oils.
13
Create a collection of memories
It is easy to forget all the good times you two have shared over the years, so why not remind one another. Create a photo book, scrapbook or journal that documents all the adventures you have shared and spend an evening reminiscing about the good old days.
14
Visit a vineyard
Walking around a beautiful vineyard is always a great romantic trip to take. Good wine, good food, and good company are guaranteed.
15
Spend the day together
Simply making it a point to spend time together can lead to many romantic moments. Plan a day where it is just the two of you reconnected.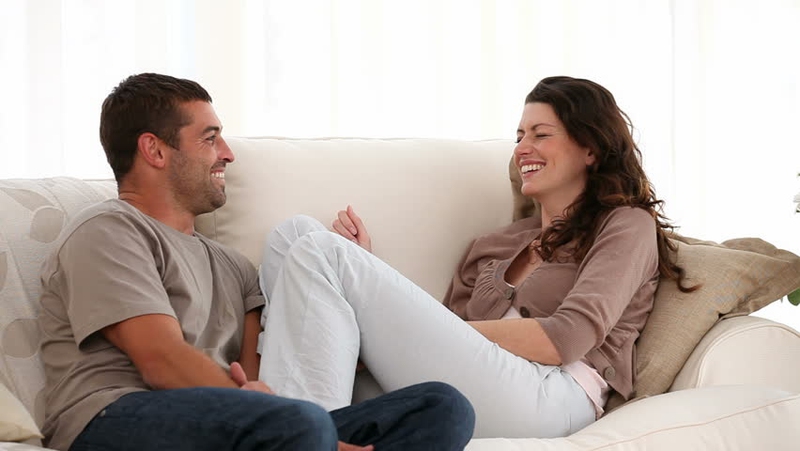 16
Make a video
Create a romantic video for your partner and remind them of all the reasons you love them. Sometimes all they need is to be reminded of how much you care and still find them irresistible.
17
Movie night
It may seem outdated, but a simple movie night can be incredibly romantic when done right. Grab a nice bottle of wine, some chocolates, popcorn and their favorite romance flick and you will have a lovely night snuggled on the couch together.
18
Visit an amusement park
You might feel too old to have fun at an amusement park, but give it a try. Spend the day acting like teenagers again and ride the Ferris wheel at night and kiss at the top.
19
Watch the sunset or sunrise together
Enjoying the simple things together that you both otherwise take for granted is one way to add romance into your relationship. When it comes to just being together, watching the sun rise or set as you hold each other is all you need to do.
20
Go hiking
Getting outdoors is always one of the romantic things to do that you should try. There is something about being surrounded by nature that just makes you stop and see all the beauty around you and who else would you want to do that with than your beautiful partner?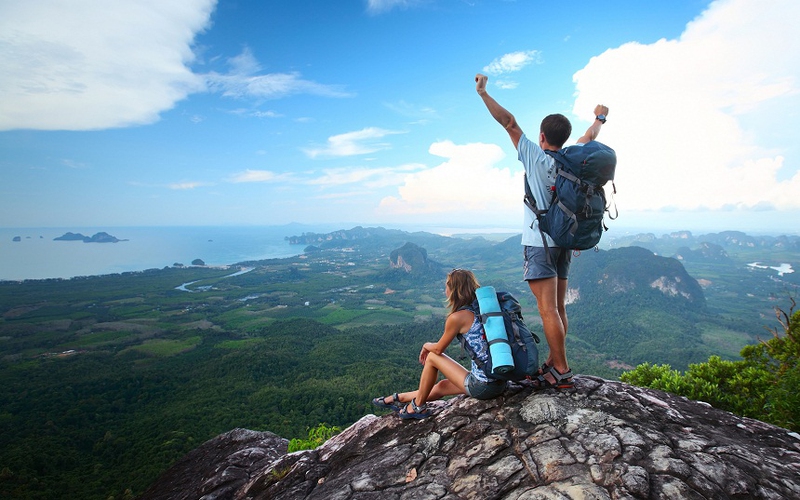 21
Do something exciting
Romance and relationships should be exciting. If you feel your relationship has fizzled out a bit, you might just need to add some more adventure into it. Consider cliff jumping, skinny dipping in a hidden lake or even skydiving to add some excitement back into your relationship.
22
Plan a first date
Recreate your first date. This not only allows you to spend time together, but will really make you both think about why you started dating in the first place.
23
Get sensual
You probably have sex but are you really connecting while you have it? Do you look into each other's eyes? Do you just skip over the foreplay? Having sensual sex can be a highly romantic evening that lasts well into the morning.
24
Take turns
It's not always easy being the only one planning and making the romantic gestures, so be sure to take turns. Let one another plan a date night and you both will get more into spending more time together.
ANY IDEAS ABOUT THIS TOPIC?