Doing regular yoga is beneficial for your whole body and mind. It is done not just to strengthen and lengthen-though it is super good at doing that. During yoga, your whole attention is focused to the breath, therefore, every single system of the body is involved and your body is worked from the inside out. This is the concept of yoga body transformation and lots of people have seen benefits of that.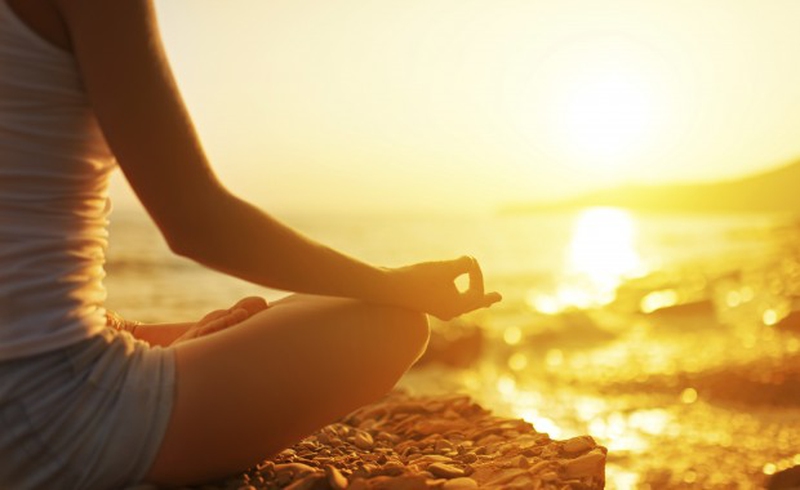 Why Can Yoga Transform Your Body?
1. Yoga makes you love your body, inside and out: You will start loving your body. You will start feeling awesome about yourself, with a better defined body and a more peaceful mind.
2. Yoga will make you strong-very strong: The beauty of yoga lies in the fact that it works on every single muscle in your body. It will not only increases bodily strength but also mental strength. Yoga teaches to stay with the awful feelings and with the discomfort.
3. Yoga will improve your flexibility enormously: This is an obvious benefit of yoga. Your body will enormously open up when you practice yoga regularly. Small actions like sitting and bending over to tie up your shoe laces or turning around to look behind while reversing the car will become easy and graceful.
4. Yoga will improve your balance: Balance is in tie with flexibility and strength. You may be able to quantify the meaning of improved balance in your day to day life. You will realize that you are less likely to fall over and hurt yourself—something that matters hugely as you age and your bones become more brittle.
5. Yoga will improve your lung capacity: Though you are not doing a cardio workout, but since you are breathing mindfully, taking in long deep breaths, you will improve your lung capacity. It will definitely improve if you are practicing pranayama. You will notice this change while you are walking uphill or while you are climbing stairs.
6. Yoga will improve your concentration and memory: You can notice this change at work. With improved concentration people can stick to their task and switch their attention to it until it is finished; no matter how difficult and long the task at hand is. You will be more aware of things going on in your immediate environment. Hence, if you have to rely on your concentration or brain for work, then you should definitely practice yoga regularly.
7. Yoga will support your health-it is just fantastic: By practicing yoga regularly you will build your immunity and support your health. That implies that you will fall ill less. Health is one of the intangible assets that we do not really appreciate or notice until we do not have it. Hence, it is worth practicing yoga for yoga body transformation.
8. Yoga will reduce your stress levels to almost zero and relieve anxiety: Things will still happen but you will not feel the worry and anxiety that you felt before practicing yoga. You will come to a place of surrender by regularly practicing yoga, meditation and pranayama.
According to a 2010 Boston study, 12 weeks of yoga helped to reduce anxiety levels.
9. Yoga means that now you can hold a tune: At least you can now sing and feel good about it. Chanting is also a part of yoga and if you are doing the yoga of devotion-the Bhakti Yoga, it also includes kirtan. Kirtan is like a jam session with Sanskrit chants and instruments.
10. Yoga lowers blood pressure: According to a study from University of Pennsylvania, practicing yoga regularly can reduce blood pressure in people with mild to moderate hypertension.
11. Yoga improves sexual function: Yoga boosts sexual desire, performance and orgasm, and general sexual satisfaction in females, according to a 2009 Harvard study.
12. Yoga reduces chronic neck and back pain: According to a German study, pain intensity is reduced in patients suffering from chronic pain by practicing Iyengar yoga for 4 weeks. Yoga is also found to be more effective in reducing pain in patients suffering from chronic back pain.
13. Reduces risk of heart disease: Yoga lowers risk of high blood pressure, blood sugar and cholesterol.
Yoga body Transformation: Before and After
Real life experiences of how yoga transforms body and spirit:
"I was admitted into a residential treatment center for an eating disorder referred to as anorexia nervosa. My day formed of eating 6 meals, group therapy sessions, a lot of sitting and doing restorative yoga. Though, I hated yoga initially, I secretly began to like it. I could calm my mind while doing yoga. Yoga became my biggest passions. Yoga has brought both my mind and body healing that I felt was not possible. It has been a great contribution to my recovery."
"I started doing yoga 3 years ago, when I was in junior college. I began yoga through the instagram yoga community. I learned that yoga is much more than just a physical practice of asanas. Thanks to yoga, I created my own life. I became a more grateful, happier and more open person."
"I started yoga when I was having anxiety attacks every night. They were scary and debilitating and persistent. But through regular practice of yoga, light meditation and learning to cherish my body, my attacks are gone."
"4 years ago, I had a second attack of cancer, and my blood pressure and diabetes was out of control. I could hardly move. I started a restorative yoga class and after two years of regular practice, I have now applied to do the teacher training at Yoga Union."
Celebrities Shaped by Yoga
Get more inspired by the yoga body transformation that your favorite star experiences:
1. David Beckham: The soccer star practices Bikram yoga and has found strength and relaxation through it.
2. Justin Timberlake: This superstar does yoga, even in the middle of the ocean.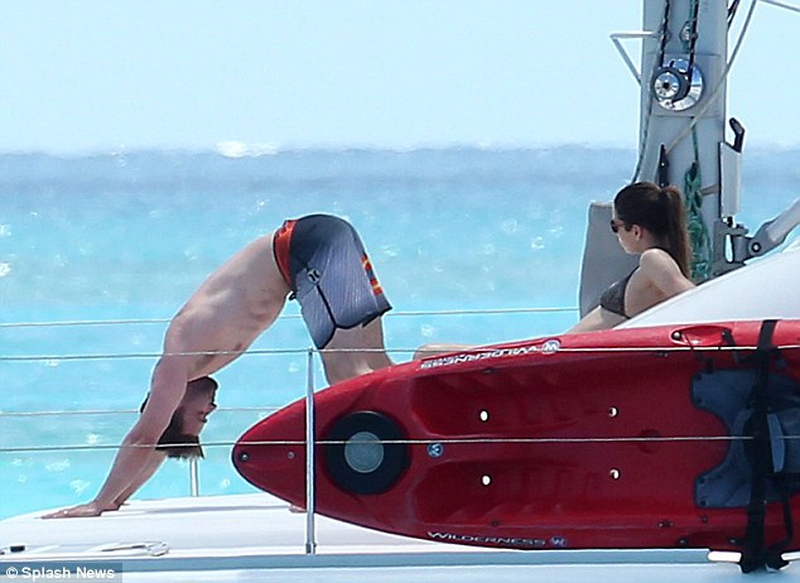 3. Jessica Biel: The wife of Justin Timberlake and actress does a couple of yoga classes a week.
4. Matthew McConaughey: He stays fit by doing yoga on the beach.
5. Jennifer Aniston: The star says that doing yoga is just like meditation.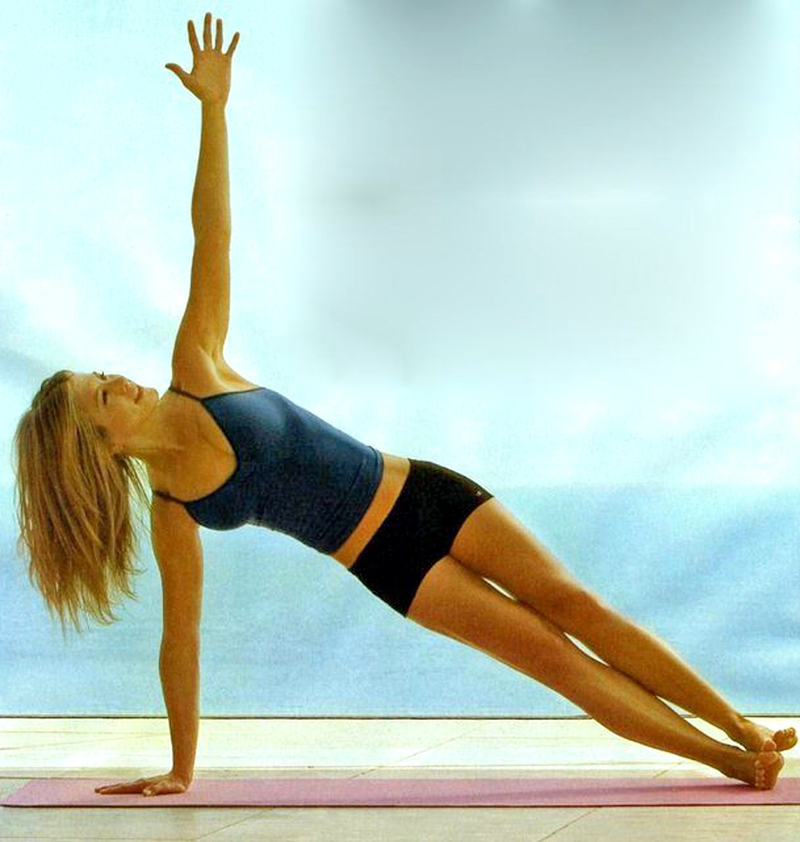 6. Russell Brand: Funny man Russell Brand is involved in Kundalini yoga and Transcendental meditation.
7. Kate Hudson: She owns a fitness apparel line called Fabletics.
8. Gisele Bundchen: She is a dedicated yogi.
9. Ryan Gosling: Has turned to yoga for body-mind wellness.
10. Lady Gaga: She loves doing yoga and can do it wearing heels!
ANY IDEAS ABOUT THIS TOPIC?