You are not going to forget your first sexual encounter, at least for a long time. It is never easy to convince yourself that you are ready to take the plunge and experience the thrill. It is natural to have many questions and feel that you are going to suffer a lot when he penetrates you for the first time. Well, first sexual encounters are not always painful, at least not all women are the same. However, finding the best position for first time sex can make things a lot more pleasurable. While there certainly are several choices, some experimentation may well be required. Let's find out more about some of the best options.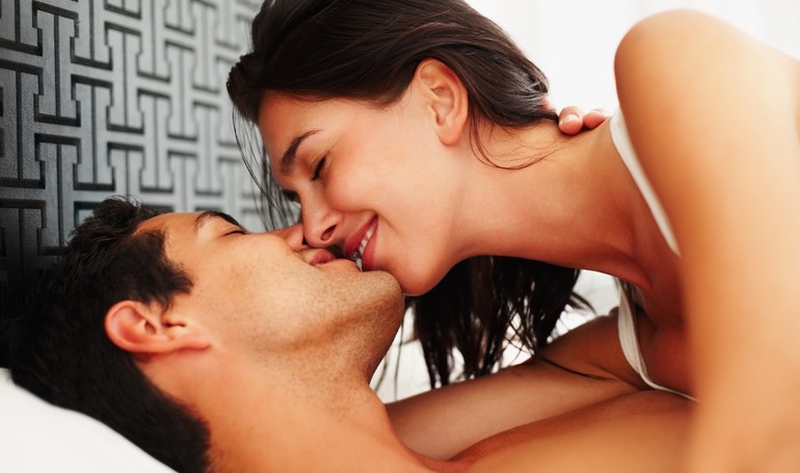 Best Positions for First Time Sex
Ideally, you have to be in a position where you can control things and make subtle changes if you are not comfortable. There are quite a few options actually.
Missionary Position
Keep it simple when you have sex for the first time. You will have many chances to try fancier positions. Missionary position is actually the best in that it makes vaginal penetration easier. It is also an intimate position where both partners can feel each other's bodies. Just be sure to be more communicative because your man is going to be more in control of things in this position.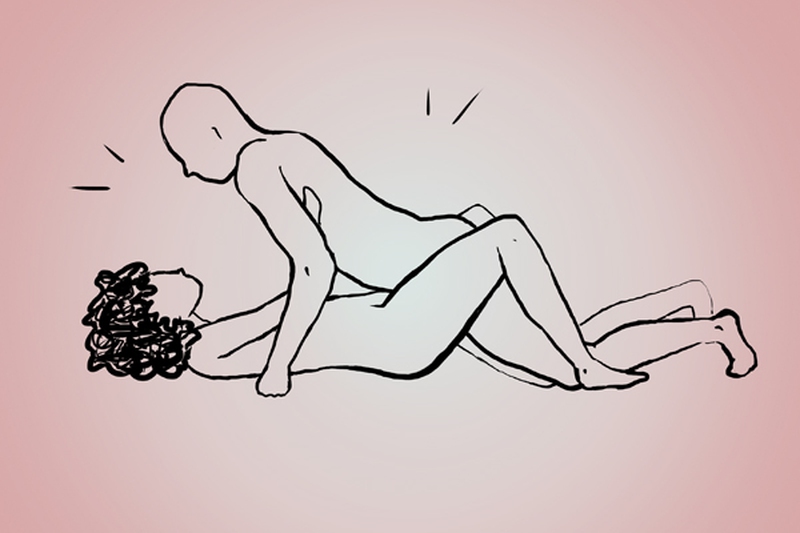 Backdoor Planking
It is another interesting, pleasurable and best position for first time sex. You can call it the modified version of doggy style. You will be having sex from behind but it prevents deep cervical penetration that can be a bit uncomfortable for first-timers. You will be on your stomach with a couple of pillows under your pelvis and your partner straddles your legs to be close to your vagina for rear entry. Ask him to penetrate slowly.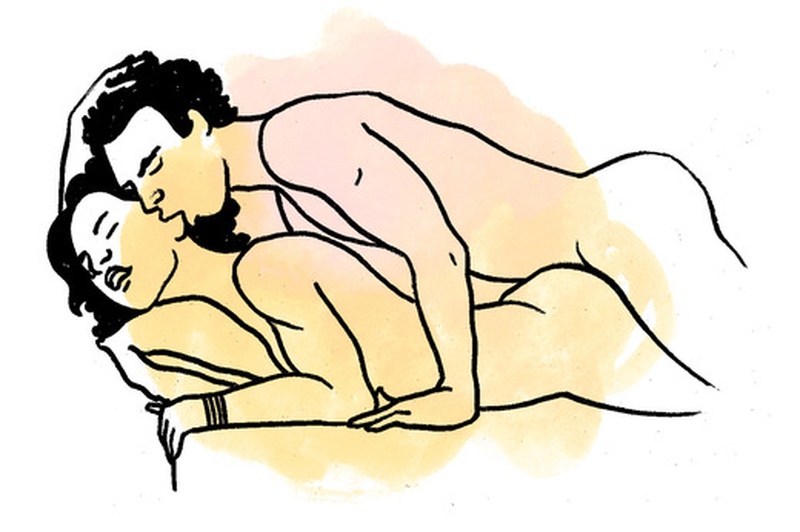 The Butterfly Position
Once you get past those initial moments, you can afford to be a bit more adventurous and try the butterfly position. You will be on your back while keeping your hips off the bed. Wrap your legs around his hips with your feet flat on the floor. You can use your hips to take care of the angle of penetration. He will have his hands free, which is going to make it a lot more pleasurable for you.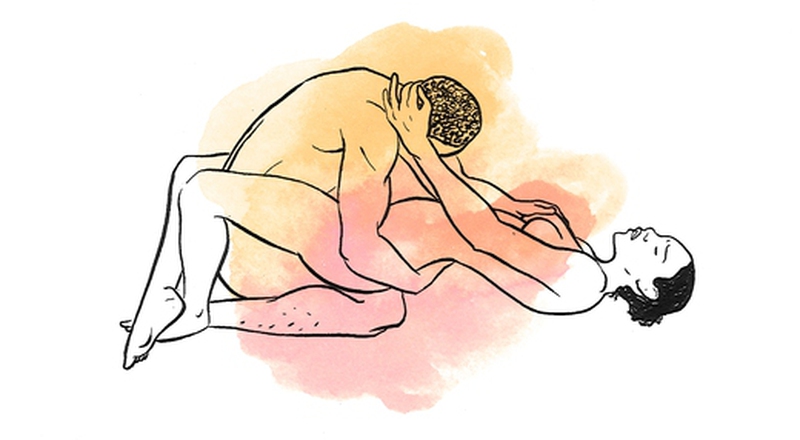 The Soft Rock Position
It is another intimate position. You will be on your back with your man lying on you with his face towards you. Ask your partner to let his weight be on your body while entering you slowly. Ensure that your feet are touching and move rhythmically while rocking him up and down. Try something else if you cannot take his weight.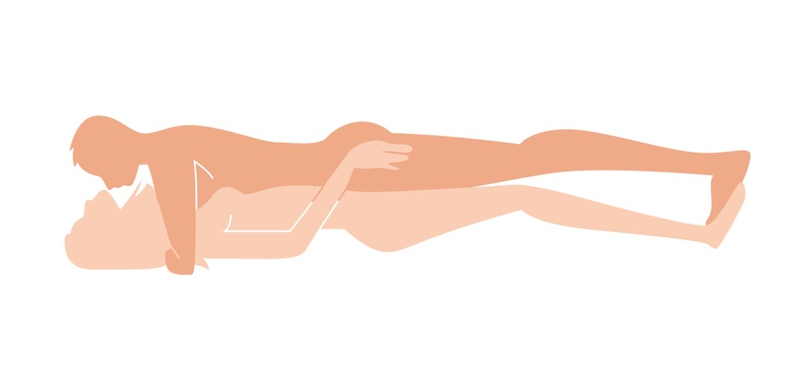 Girl on Top
There is nothing better than 'girl-on-top' position when it comes to first-time sex. Not only are you going to be in full control of how much of him you want inside you, you will also be able to modify things whenever you want. Just stick to what feels comfortable.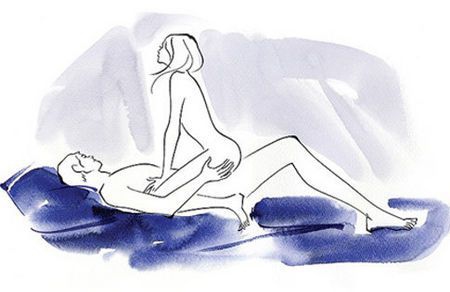 On-the-Edge Position
With your man sitting on the edge of the bed, help him lean onto a stack of pillows behind his back. Get on top of him and slowly lower yourself to take him inside you. You can also grab the pillows behind his head if you need added support. With girl on the top, this is one best position for first time sex.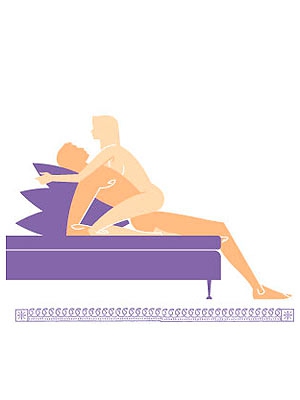 Twirl-A-Girl Position
Let your partner lie on his back and use a pillow to keep his head elevated. Now, wrap your legs around his body crosswise, so that your legs are perpendicular to his. You can sit in his lap or on top of his thighs to make penetration easier. Now, move slowly and enjoy the ride.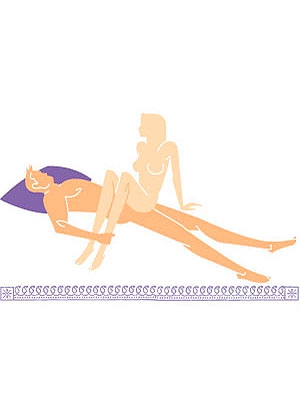 Magic Mountain Position
Get a few pillows and arrange a big pile on the floor. With your face over the pillows, relax your body in a way that your back arches naturally. With your man lying on top of you, let him enter you from behind. This is an intimate position, as you two will be facing in the same direction with his chest touching your back and arms free to caress your body.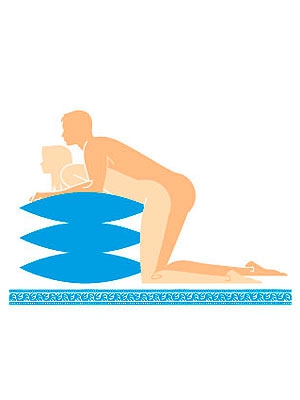 Tips for First Time Sex Whatever Position You Choose
Choosing the best position for first time sex can make it a lot more exciting and enjoyable, but certain tips will always help irrespective of what positions you choose. For instance:
You should pay attention to your breathing. Since your first sexual encounter can be quite nerve wrecking, it is natural to start breathing heavier. Taking long, deep breaths can really help relax your nerves.

You should spend more time preparing yourself for the real action. It means you should never skip the foreplay. Spend as much time in touching, kissing, oral sex, etc., as you can to make the real act feel out of this world.

You should think about penetration only when you believe you are amply aroused. It is going to feel a bit painful if you let him penetrate when you are not sufficiently lubricated. It is also a good idea to use some water-based lube to reduce the friction and make intercourse more pleasant.

You should always take precautions when having sex. Ensure that your partner is wearing a condom – ask him to do it even if you are on the pill. You may also want to know about his sexual histories to ensure he will not leave you with a sexual transmitted disease.

Be sure to express your feelings and tell him what does not feel right. Your feedback will help him improve too. Do not just assume that he is an expert. It is different to talk about sex and actually experiencing it for the first time. So, speak up!
ANY IDEAS ABOUT THIS TOPIC?