Women aren't typically the ones to reveal their sexual fantasies but that doesn't mean they don't have them. Women tend to let their imaginations run wild when thinking up some sexiest fantasies, which are anything but traditional. They don't just like to dream up these fantasies either. A majority of women patiently wait for their partners to get on board with their fantasies to make them a reality. Don't believe that women have their own kinky side? Read on to learn some of the most common sexual fantasies females have.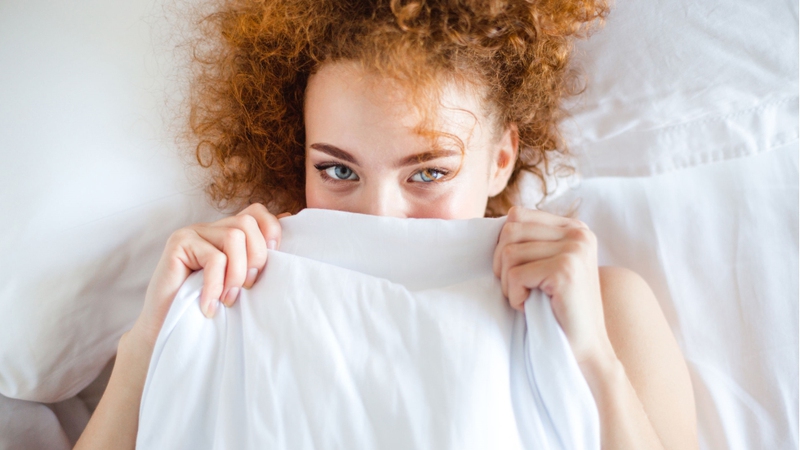 Woman's Top Common Sexual Fantasies
With Another Woman
Woman are curious about their sexuality and are interested in exploring it, which means getting into bed with another woman or two isn't out of the question. While most women aren't into threesomes, many fantasize about being with a woman and even having their partner watch all the action. Knowing the fact that their partner is watching and getting turned on by what they see is something that is incredibly enticing for many women.
Portraying Her Alter Ego
Most women fantasize about taking on the personality that is opposite of what she is typically like. If she is often shy and demure, she has fantasies about being dominate and in control. Being the dominant or submissive one isn't where this fantasy ends. She has fantasies about taking on a role that is opposite to her daily persona. For example, if she has to be more suit and tie in the office than in the bedroom, she wants to be more of a stripper of sexy French maid.
Having an Audience
Accidentally leave the blinds open in the hotel room for anyone passing by to get a bit of a show? Many women find it exciting to know that they might get caught in the act of having sex. This can range from having sex in public to giving oral while he drives on a sunny afternoon.
Being Dominated
This is one of the most common sexual fantasies females have. Being tied up and restrained as her partner has his way with her is something many women fantasize about to varying degrees. The idea of having someone obsessed with her and focuses all his attention on pleasing her without being able to do anything in return is a huge turn on.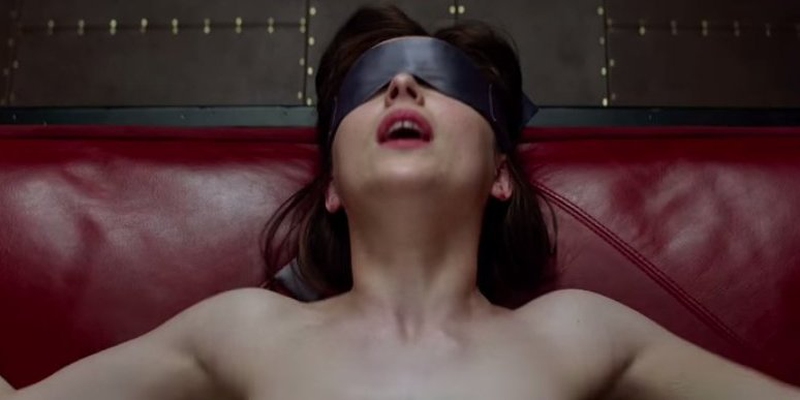 Being Dominating
While many women want to be dominating, some also fantasize about being the one to take control in the bedroom. Playing the dominatrix and giving out commands and orders their partner has to follow are something many women want to give a try. This can include a little spanking if her partner disobeys her commands.
One Night Stand
Surprisingly, a number of women fantasize about having sex with someone they don't know. What makes this such a steamy fantasy for women is that there are no strings attached when it comes to hooking up with a stranger. While most women would rarely act on this fantasy, many have dreamed about the tall mysterious stranger approaching her at the bar and sneaking off to his place for the night.
Doing a Striptease
Everyone has a little bit of a stripper in them and performing a striptease for her partner is a common fantasy many women have. The reason many women have this fantasy is because they find it arousing that you find them attractive. Watching you slowly get turned on as they slowly take it off and give you a lap dance heightens the excitement.
Role Playing
While there are a number of ways this can be done, the most common sexual fantasies females have when it comes to role play is the teacher-student role. Parading around in a schoolgirl outfit makes her feel innocent yet highly sexual. Most women will admit that they love this fantasy because they imagine having to be spanked for being such a bad behaved student.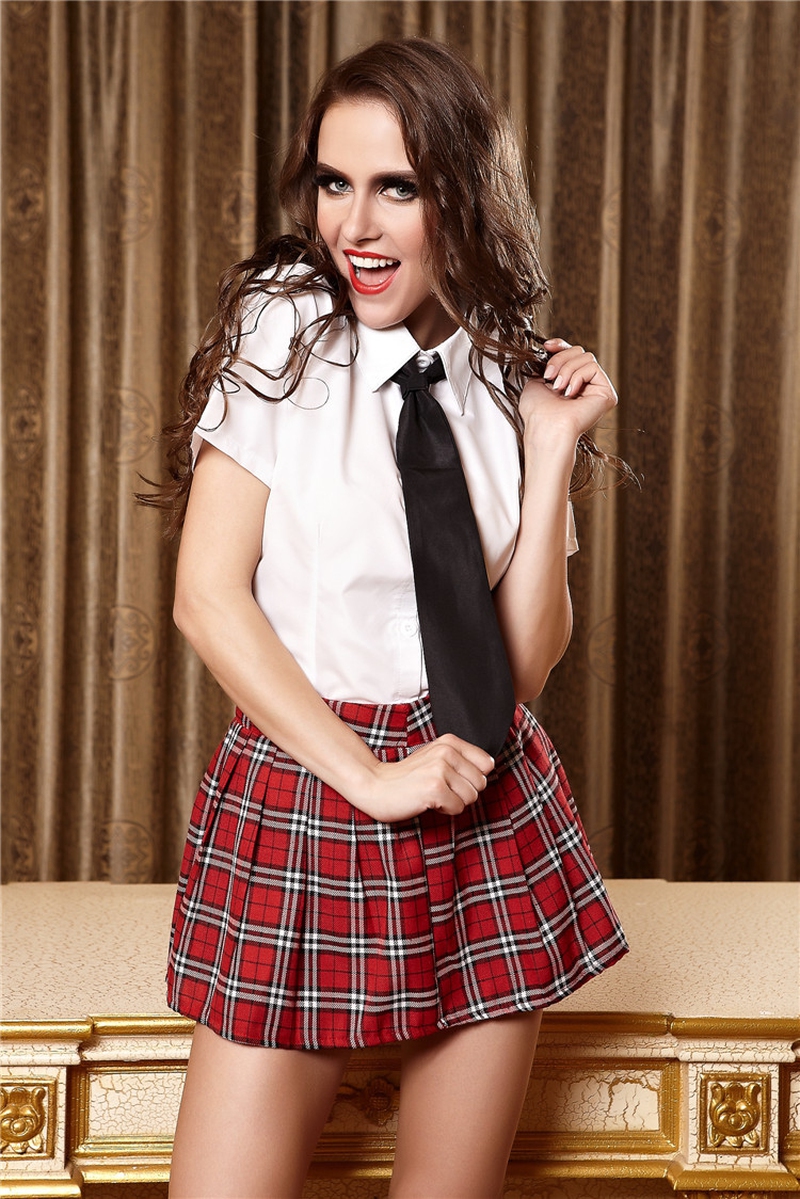 Playing the Virgin
Many women don't satisfy with their first time sex and wish it could have been different. Being able to play the virgin and recreating how they would have liked their first time to go can be a steamy fantasy for women.
Being the Cougar
Many women fantasize about being with a younger man. The idea of getting into bed with a more youthful, masculine and energetic man is something most women want to experience. This fantasy allows them to be the teacher in the bedroom, showing him what to do to please her in every way.
Being Pampered
Getting away for a weekend or even just an evening in a luxurious hotel is something many women want to do. Having an oversized bed to roll around in, a large shower that both of you can share and an uninterrupted evening of fine drinks and exceptional food. This is one fantasy women would love to become a reality at least once in a while.
Being filmed
Many women find porn to be tasteless but that doesn't mean they haven't given any thought to making their own. While this is one of common sexual fantasies females have, it can take them a while to admit to. Many women will find it a huge turn on knowing there's a camera in the room catching you both in the act.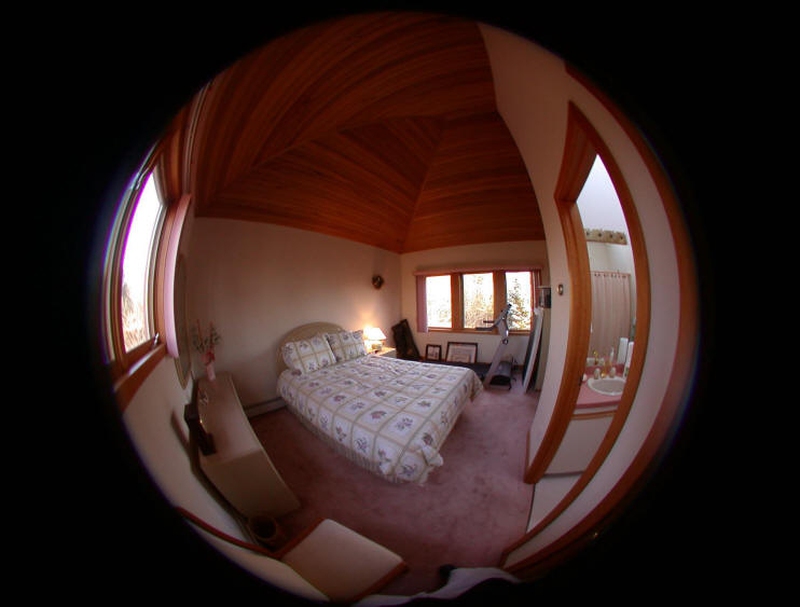 Additional Fantasies
Anal sex.

Having sex with a celebrity.

Having sex with another couple.

Dressing up as a man.

Secretly watching someone else undress.

Watching another couple have sex.

Having sex somewhere other than the bedroom.

Watching their partner masturbate or partner is watching them masturbate.
ANY IDEAS ABOUT THIS TOPIC?