Women aren't the only ones who need to take special care of their hair. Men also need to know how to best keep their hair healthy and strong between visits to the hairdresser; otherwise it is just a waste of money. So take some times to learn these helpful hair care tips to keep your hair healthy and looking its best.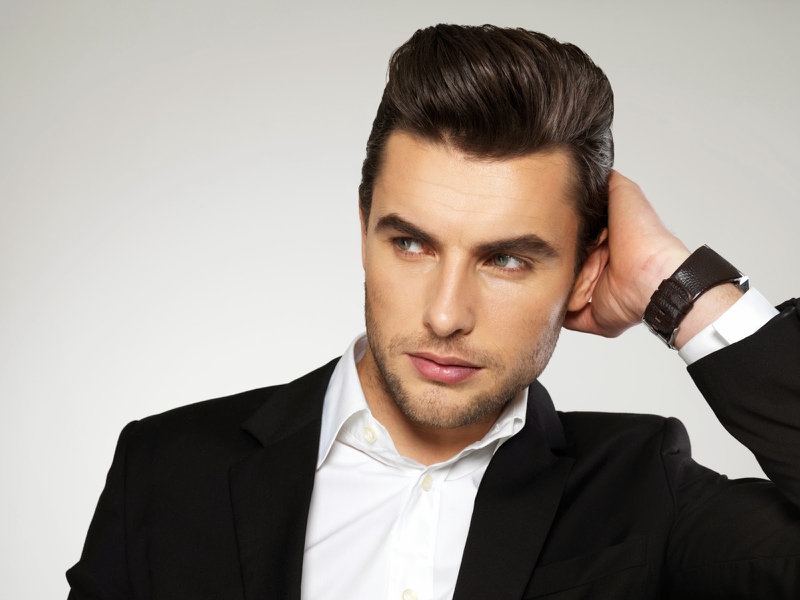 Hair Care Tips for Men You'd Like to Know in Advance
1
Wash Your Hair
Your hair needs to build up some of its own natural oils to remain healthy and strong. Washing the hair every day can reduce the amount of oils your hair need for healthy growth. Instead of washing your hair every day, wash it every other day. Men who have really healthy hair can even get away with only washing once a week in some instances.
2
Dry Your Hair
While most men won't use a blow dryer to dry their hair, many will rub it to get all the excess water out of it. Rubbing the hair dry can cause it to break and become more damaged. Instead, men should pat their hair dry with a towel gently.
3
Use Eggs to Nourish Your Hair
Eggs are a great way to provide extra protein to the hair and women have been using this trick for ages. Message eggs into the hair and let it sit for a few minutes. Wash out the eggs and you'll be left with healthy shiny hair for days.
4
Brush Your Hair
You should avoid using a brush on wet hair since it is at its weakest and brushing can damage the hair. You should use a comb on wet hair and it is a good idea to brush your hair in the evenings to help strengthen it.
5
Use the Right Shampoo and Conditioner
Two in one hair products are not as effective as separate shampoos and conditioners. When choosing the best products to use for your hair, pick one that works with your hair type. Remember the following hair care tips for men when choosing the right shampoos and conditioner for your hair:
If you have dry hair, choose a product that contains natural oils.

If you have fine or oily hair, choose a product that contains chamomile or tea tree oil.

If you have damaged hair or hair that is prone to breakage, find a product that contains more protein like keratin.
6
Don't Use Hot Water
Excess heat will dry out the hair and scalp even more, so you will want to skip on the hot showers. Using warm or cool water to wash your hair will help it maintain the natural shine instead of dull and frizzy.
7
Scalp Massages
While in the shower, it's a good idea to give your scalp a little message. Massaging the scalp can help promote circulation to the hair which can help stimulate growth. If your hair is thinning in some areas, spend a few extra minutes gently massaging the scalp in circular motions. Certain oils like almond oil, tea tree oil, and coconut oil can also help stimulate growth when massaged into the scalp before washing the hair.
8
Limit the Hats, or Ponytails
If you love your man bun and baseball caps, you are causing more damage to your hair. While a cap or ponytail may keep the hair out of your face, you can be left with permanent damage to the hair and scalp. If your hair is too long to leave down, then it might be time to reconsider your hairstyle.
9
Use Hair Products Sparingly
One of the easiest hair care tips for men is to use hair products sparingly. For shorter hair, a dime-size amount of styling gel should be sufficient enough. Use a comb to distribute the product more evenly throughout the hair. Gels are typically the lightest of hair products to use and waxes tend to cause more build up. Products contain alcohol should be avoided since they will cause the hair to dry out and become brittle.
10
Get a Trim Regularly
Some men can go for months without getting their hair trimmed, but this often results in dull frizzy hair. To help stimulate healthy hair growth, it is recommended to visit the barber's saloon once a month or every six weeks. This will vary from person to person, but find a suitable time frame to go in for a trim to reduce further damage to your hair.
11
Eat Right
The hair is nourished from the inside out, so eating a healthy diet will benefit your hair. Eating significant amount of healthy proteins can help nourish the hair since the hair is primarily made up of proteins. For soft and strong hair, you'll want to consume foods rich in vitamin B or Biotin. To help keep the scalp healthy as well, eat fish and nuts that contain plenty of Omega 3-fatty acids. Don't forget to be replenishing yourself with enough water and fluids to maintain your irresistible head of hair.
12
For Longer Hair
If you are one of the lucky guys that can pull off a longer hairstyle, then you'll want to consider these extra hair care tips for men. If your hair becomes frizzier, then consider using a deep conditioner once a week. Remove tangles from your long locks using a wide toothed comb to reduce the amount of damage and breakage. Use natural hair oil as a type of leave-in conditioner after showering.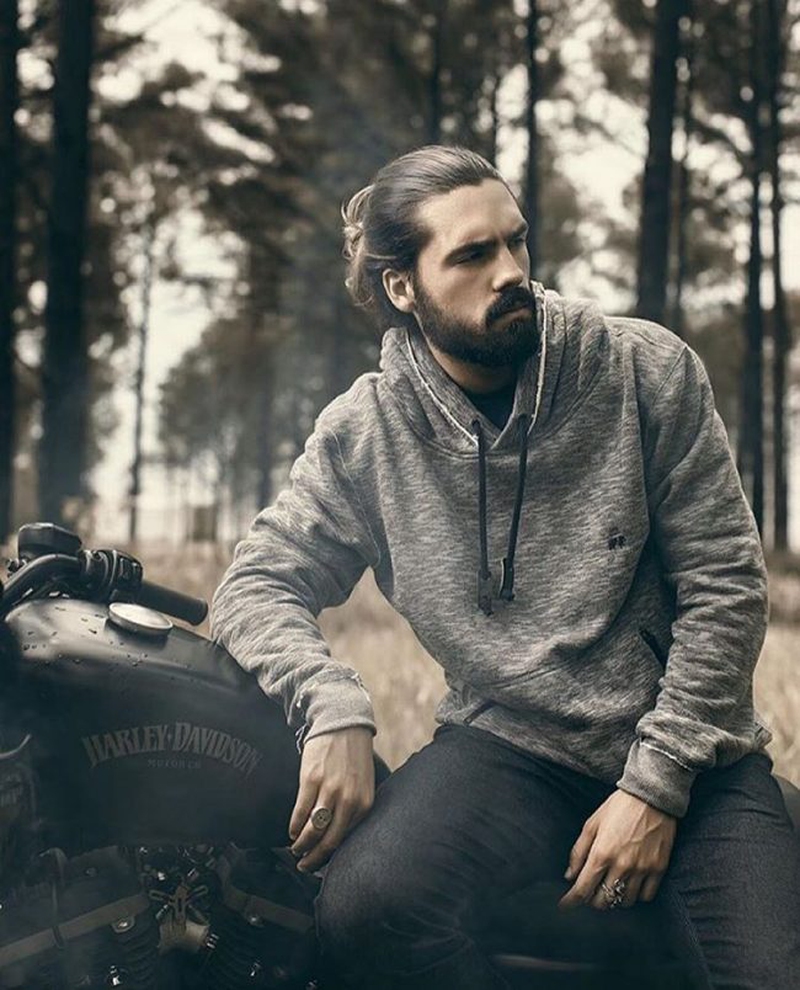 ANY IDEAS ABOUT THIS TOPIC?