Love going to a Chinese restaurant? If so, you've probably noticed that most foods are deep-fried and battered with sugary, salty sauces. Many Chinese dishes contain copious amounts of fatty meats, fried rice or oily noodles. If you are watching your calories, you might want to steer clear of some of these foods.Here is the collection of what you should be ordering.
Healthiest Chinese Food to Order
1
Buddha's Delight
This fiber packed meal contains only 200 calories for every platter. It also contains plenty of protein as it is composed of steam tofu and a selection of vegetables.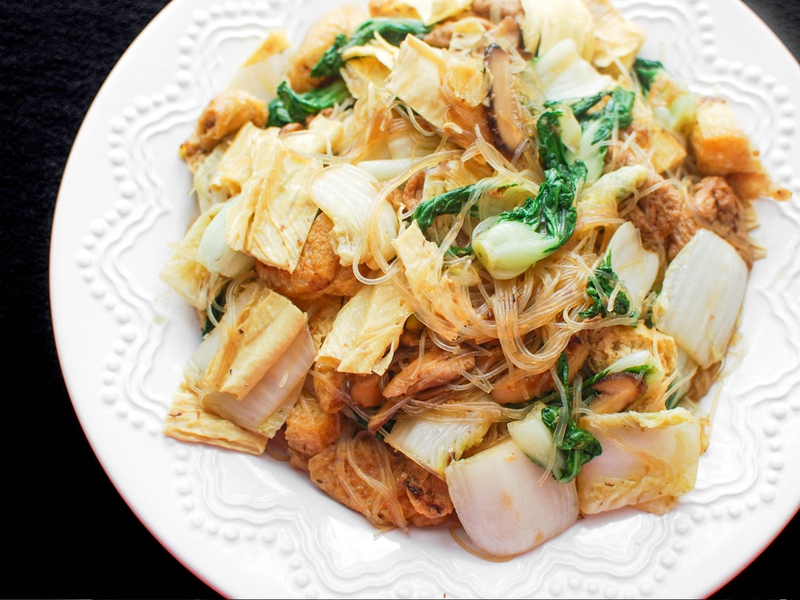 2
Wonton Soup
Containing only 100 calories, this starter is a great addition to your meal. Moreover, adding a starter to your meal helps you eat less.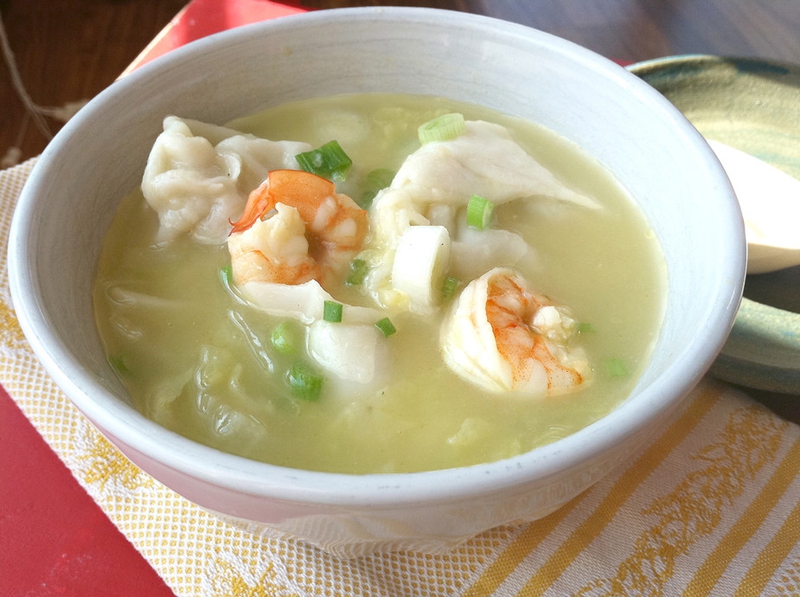 3
Chicken with Snow Peas
By requesting that the dish be stir-fried with very little oil, you will be able to keep the calories at the 400 mark. While the meal does contain sodium, it drops to about 1600mg or less.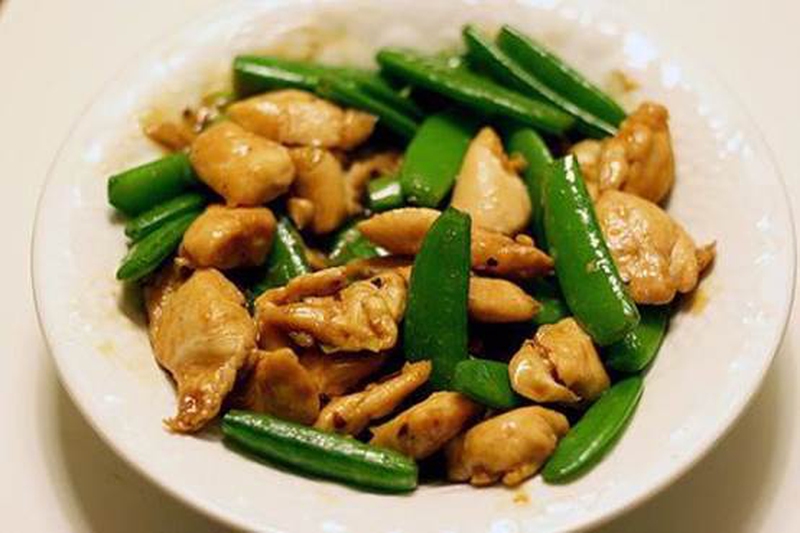 4
Shrimp and Lobster Sauce
With only 450 calories, this meal contains lean shellfish and broth. It could also come with a wine-based sauce. You can request that some broccoli or snow peas are added to boost the vitamin content.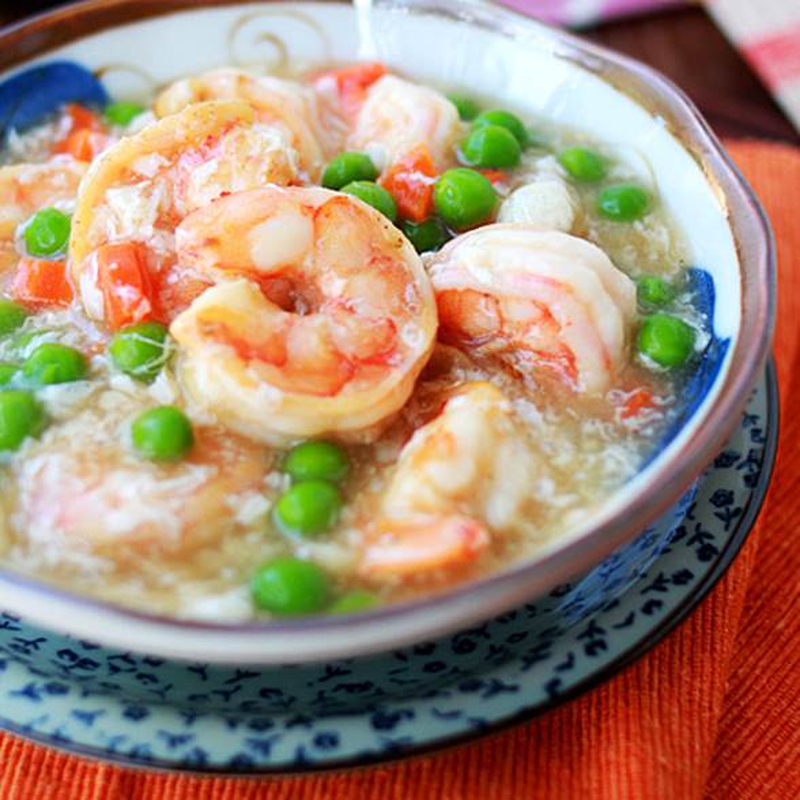 5
Broccoli and Beef
If you're looking for a low calorie meal, one containing beef might not be an obvious option. However, this dish contains only 900 calories per platter and you get to sample one of the most nutritious vegetables.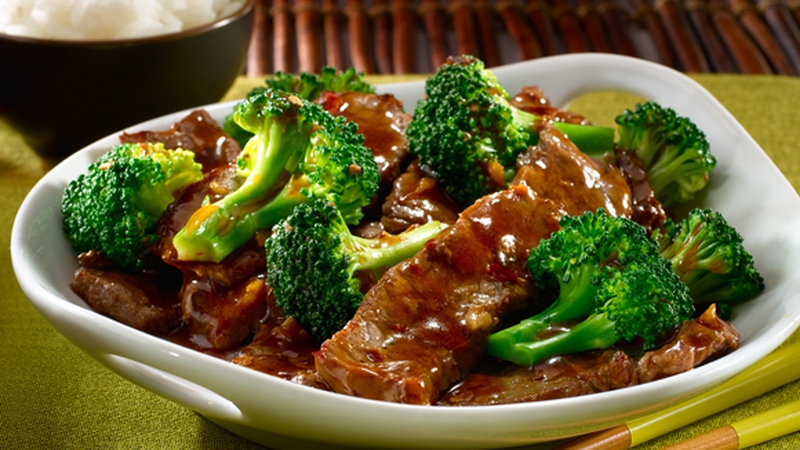 6
Moo Goo Gai Pan
This meal is composed of stir fried chicken, mushrooms and vegetables. The veggies are the main part of the meal and it usually includes a dash of sauce. It is low in fats and sugars unlike many other Chinese dishes.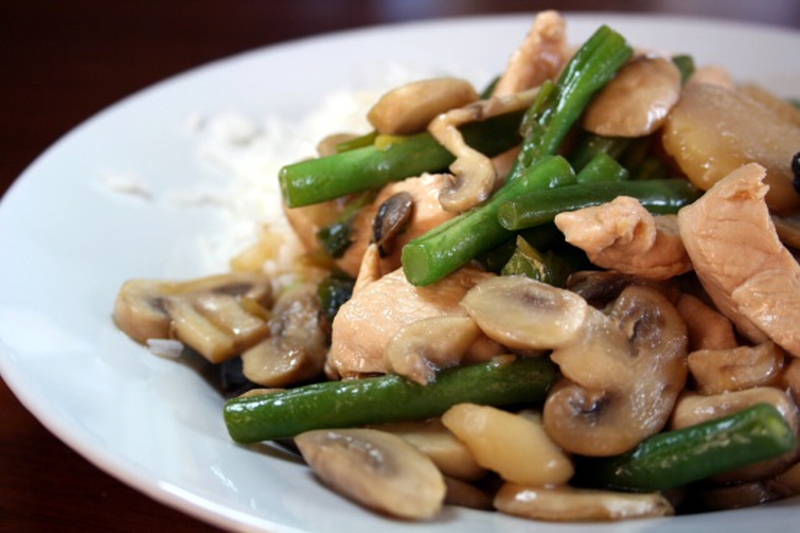 7
Chinese Eggplant with Garlic Sauce
More vegetables! Chinese eggplant with spicy garlic sauce is a delicious delight that's also very healthy. You can opt to have some broccoli thrown in to complete the picture. If you cut out soy sauce and serve with plenty of brown rice, this meal will only contain about 63 calories and hardly any cholesterol.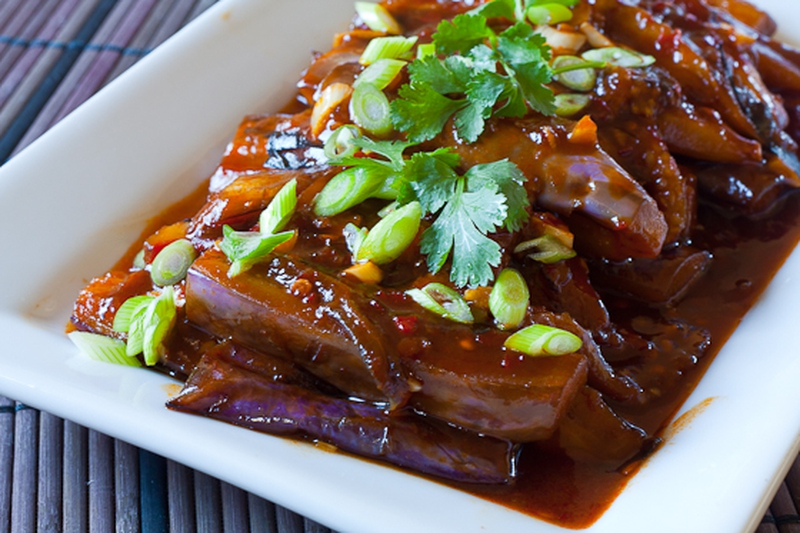 8
Steamed Dumplings
This is more of an appetizer than a meal. A steamed vegetable dumpling contains much less calories than a fried one. This is without doubt one of the healthiest Chinese food choices.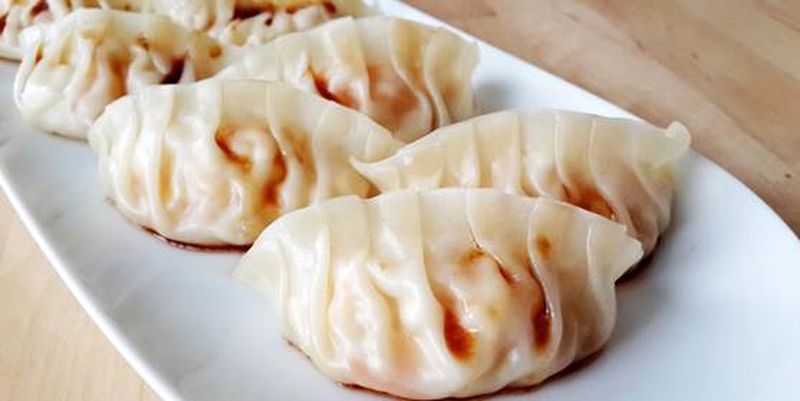 9
Brown Rice and Scrambled Egg
Instead of fried rice, you can opt for brown rice accompanied by a scrambled egg. Brown rice is a healthier option since it has a lower glycemic index than white rice. This helps in the reduction of insulin spikes.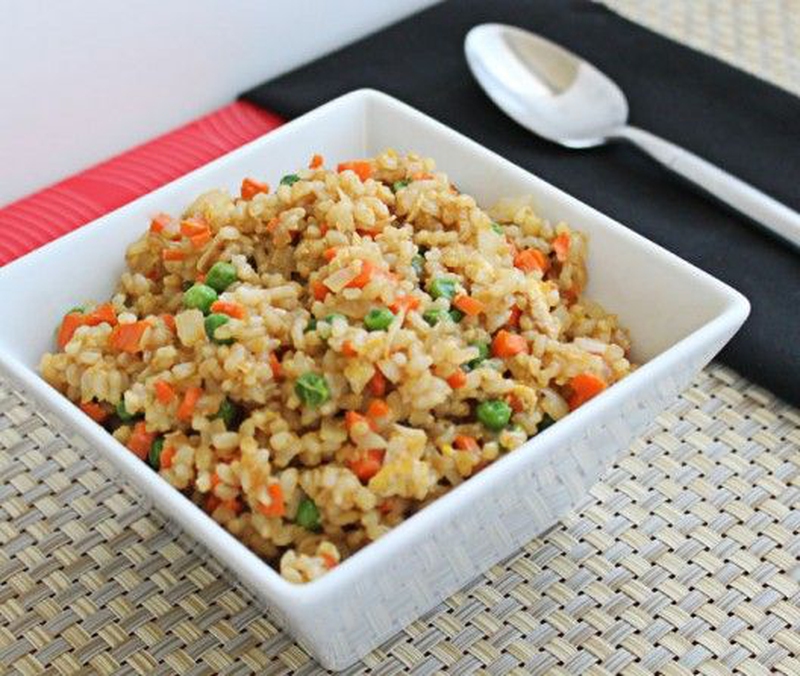 10
Veggie Spring Rolls
If you want a light appetizer, avoid fried egg rolls and go for some delicious veggie spring rolls. They contain approximately 80 calories per roll.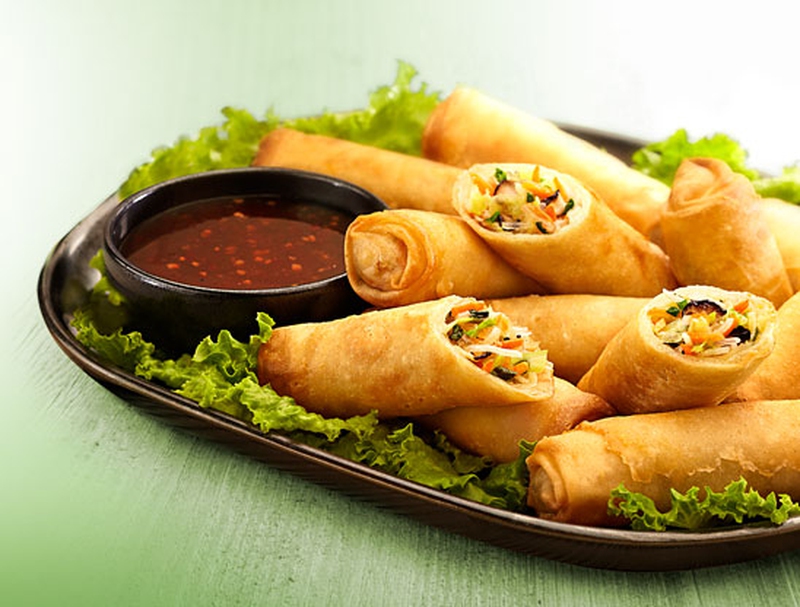 11
Shrimp and Garlic Sauce
This is a delicious meal that is rich in fiber and lean protein. While a full serving of this could contain as much as 700 calories, you can always split it and share with someone bringing down the calories to 350. Nice touch, huh?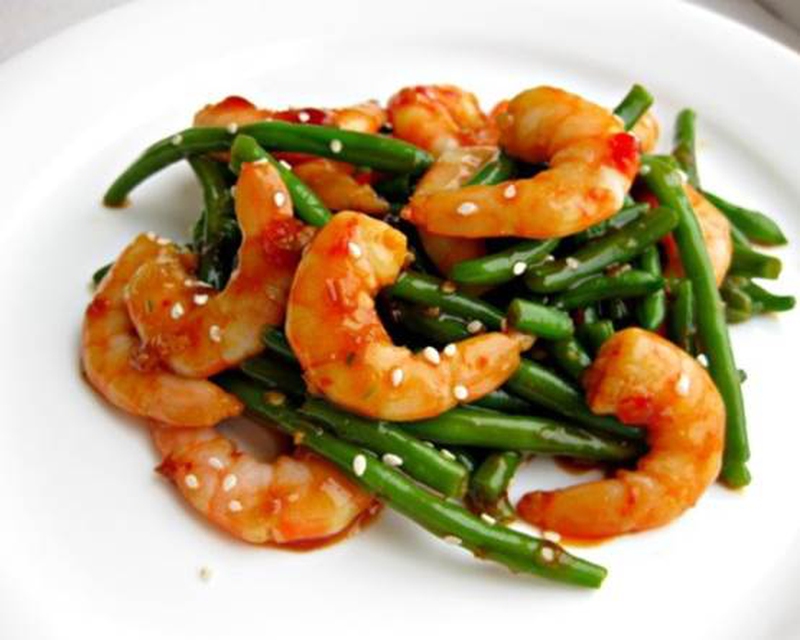 12
Here are some Chinese foods you shouldn't be eating:
Lo Mein (it's usually stir-fried with more oil and soy sauce)

Fried Dumplings

Szechuan Shrimp (it has many ingredients added thus adding to calories and fat)

Orange Beef

Crab Rangoon

Barbeque Spare Ribs

Fried Egg RollsSweet and Sour Chicken
Tips for Eating Healthy in Chinese Restaurants
Picking the right foods at a Chinese restaurant can be tricky. Here are some tips on picking the healthiest Chinese food.
Always Go With Vegetables
The Chinese are big on vegetables such as broccoli, cabbage, mushrooms, peppers, bok choy, carrots, bean sprouts and others. Whatever dish you pick, make sure it comes with plenty of vegetables. They add phytochemicals and vitamins to your diet. The fiber in the vegetables helps with digestion and adds texture to the food.
While the sauces are undoubtedly delicious, you need to steer clear or reduce the amounts you put in your food. This is a quick way to cut down on your calorie intake when eating Chinese food. Make a habit of asking for half the amount of sauce that is usually served at the restaurant.
Steamed is Better Than Fried
All vegetables, meats, starches and appetizers are better steamed than fried. Go for meals that are either roasted, steamed or slightly stir fried. Breaded and fried options are usually laden with calories. For example go for the stir fried Kung Paoother than the fried General Tso's Chicken.
If you there's an option for steamed brown rice, go for it. It's much better than lo mein noodles or fried rice. This helps increase the nutrients and fiber in your diet and keeps your blood sugar in check.
To choose the healthiest Chinese food, make sure you know the the meaning of common phrases:
Jum: poached

Zheng: steamed

Shao: barbecued

Kao: roasted
ANY IDEAS ABOUT THIS TOPIC?