There are many reasons why you might have dandruff and it is a more common condition than you would think. The overproduction of dead skin cells can be caused by harsh weather, vitamin deficiency, or harsh chemicals. How to remove dandruff then? Instead of using dandruff shampoo which can actually cause more dandruff, the following simple tips and remedies can help reduce the appearance of dandruff and keep your scalp healthier.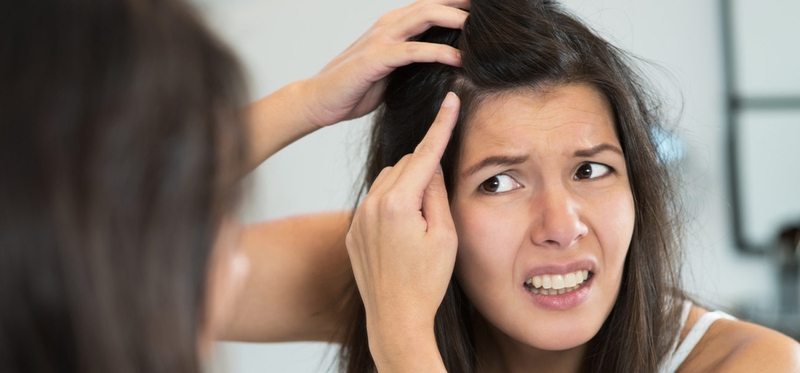 Tips to Remove the Annoying Dandruff
1
Use vinegar treatment
The acid in apple cider vinegar can make it harder for yeast to grow in the scalp. Combine a cup of apple cider vinegar diluted with a quarter cup of water and spray the hair and scalp with the mixture. Wrap a towel around your hair after spraying it and let it sit for 15 minutes before washing your hair as you normally would. Repeat this process twice a week.
2
Use a mouthwash rinse
The anti-fungal properties in mouthwash will prevent yeast growth that causes dandruff. Simply rinse your hair with mouthwash after you have shampooed it.
3
Lemon juice rinse
Just like apple cider vinegar, lemon juice contains a high amount of acid that can help treat dandruff by balancing the pH levels in the scalp. You can massage two tablespoons of lemon juice into the scalp and rinse with water. You can also mix a teaspoon of lemon juice with a cup of water and rinse your hair with the mixture daily.
4
Table salt
Salt can be used as a scalp scrub that will rid you of dandruff before you wash your hair. Simple shake some plain table salt onto your scalp while it is dry and massage the scalp gently for a few minutes.
5
Aloe Vera
Using Aloe Vera on your dry itchy scalp can be a great way to reduce dandruff caused by itching. The Aloe Vera soothes an itchy scalp and all you need to do is to gently massage the Aloe Vera into your scalp before you wash it.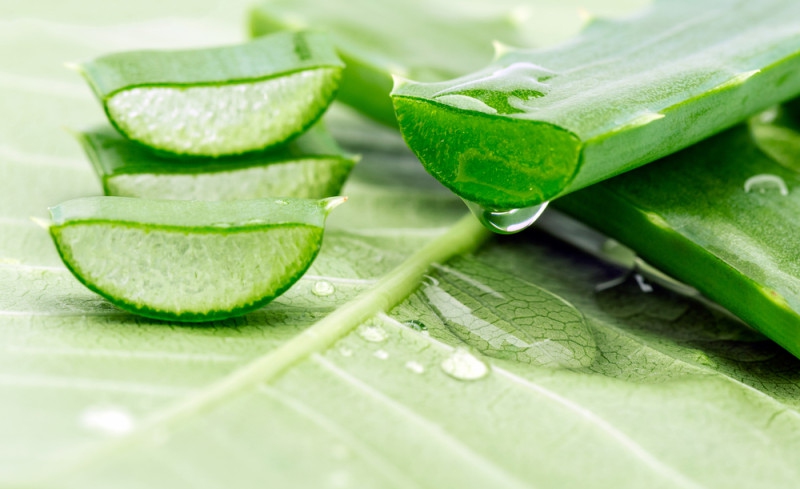 6
Crushed garlic
How to remove dandruff with garlic? The antimicrobial compounds in garlic will help eliminate bacteria on the scalp that can cause dandruff. Rub the crushed garlic into the scalp before you wash with a mild shampoo.
7
Yogurt mask
Yogurt is one of the best ways to promote the growth of healthy bacteria in the body. The healthy bacteria in it can reduce the dandruff buildup on your scalp. Apply a cup of plain yogurt to the scalp after washing and let it sit for 15 minutes. Rinse the yogurt out with a mild herbal shampoo twice a week for one month to see your dandruff disappear.
8
Egg yolk mask
The biotin in egg yolks will not only help treat your dandruff but will also leave your hair healthier. Mix the yolk of two or three eggs together and apply this to the scalp when the hair is dry. Cover the hair with a plastic bag or shower cap and leave on for one hour. Wash the hair thoroughly to remove the yolk and you'd better use cooler water.
9
Fenugreek seed paste
Fenugreek is an herb that contains anti-fungal properties which can reduce dandruff significantly. Leave three tablespoons of fenugreek seeds to soak in water overnight and then grind the seeds into a paste in the morning. Mix two tablespoons of plain yogurt into the paste and apply this paste to the scalp. Leave the paste on for two or three hours, then wash your hair with a mild shampoo. Repeat this process twice a week.
10
Crushed aspirin
How to remove dandruff using aspirin can be quite easy and highly effective. Crush two aspirin tablets into a fine powder and then add this powder to your regular shampoo. Apply the shampoo/aspirin mixture to your hair and let it sit for a few minutes before rinsing it out with warm water. It works because of the salicylate in it.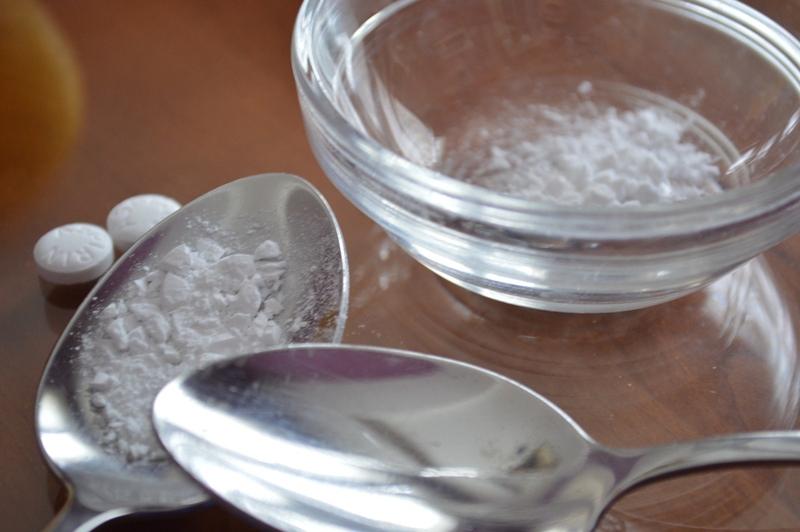 11
Orange peels
Orange peels contain some vital nutrients and are rich in antioxidants which can help treat dandruff and keep your scalp healthy. To use this treatment, you'll want to blend a half a cup of orange peels with a cup of plain yogurt until you have a thick paste. Apply this paste mixture to your scalp and hair and let it sit for two hours. Use warm water to rinse the mixture from your hair and wash with a mild conditioner.
12
Baking soda
Baking soda has a number of cleansing properties that can be ideal for treating dandruff. It helps remove excess oil from the scalp and protect the scalp from harmful bacteria that can infect the scalp.
13
Ginger oil massage
Ginger contains antiseptic properties that can remove the fungi that cause dandruff to form. To create this effective massage oil, you need to combine one part of ginger oil and two parts of olive oil. Message this combination into the scalp and leave it on overnight. Wash the mixture out in the morning with warm water and a mild shampoo. Repeat this process two times a week.
14
Castor oil
The antimicrobial components in castor oil will eliminate the bacteria that causes dandruff. There is also a significant amount of omega 3 fatty acids in castor oil which will keep the scalp moisturized and reduce dandruff. Simply warm a few tablespoons of castor oil and massage it into the scalp. Leave the oil on your scalp overnight and wash it out with warm water and a mild shampoo in the morning.
15
Baby oil
How to remove dandruff using baby oil? Massage the oil into the scalp and then wrap the hair with a warm towel. Keep the oil on overnight and wash out in the morning using a mild shampoo. It works since there are plenty of minerals in it that will help nourish the scalp and keep it hydrated to reduce dandruff.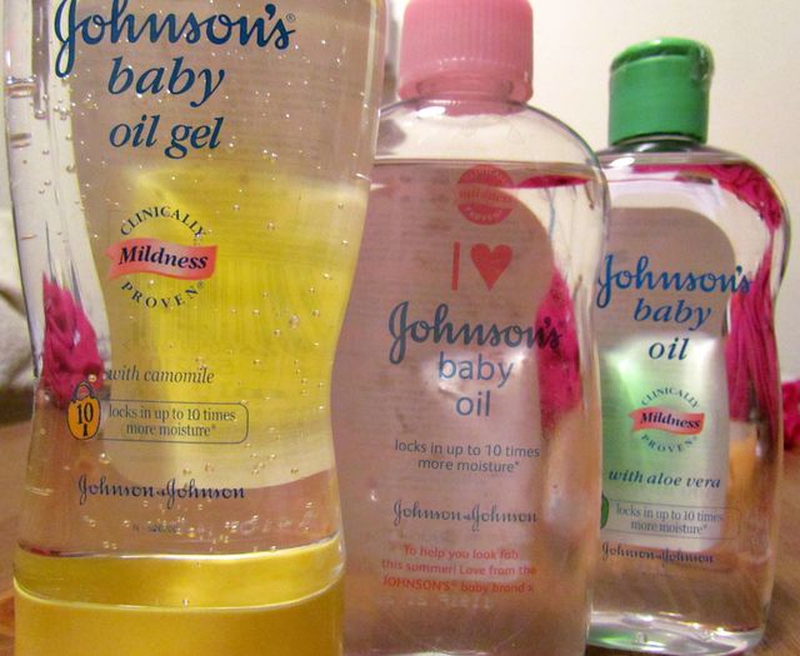 16
Tea tree oil
Tea tree oil can help reduce dandruff significantly. You can either buy a shampoo that contains tea tree oil or add a few drops of the oil into the shampoo you already use.
17
Coconut oil massage
Coconut oil contains a number of vitamins and minerals that can be helpful when treating dandruff. Massage a few tablespoon of coconut oil into the scalp and allow it to sit for an hour. Then rinse the oil out with warm water and a mild shampoo.
18
Banana mask
The B vitamins in bananas will help improve circulation to the scalp and keep it healthy. Mash one ripe banana with two cups of apple cider vinegar until you have a smooth paste. Apply the paste to your hair and gently massage it into the scalp. Allow this to sit for 20 minutes before rinsing with warm water.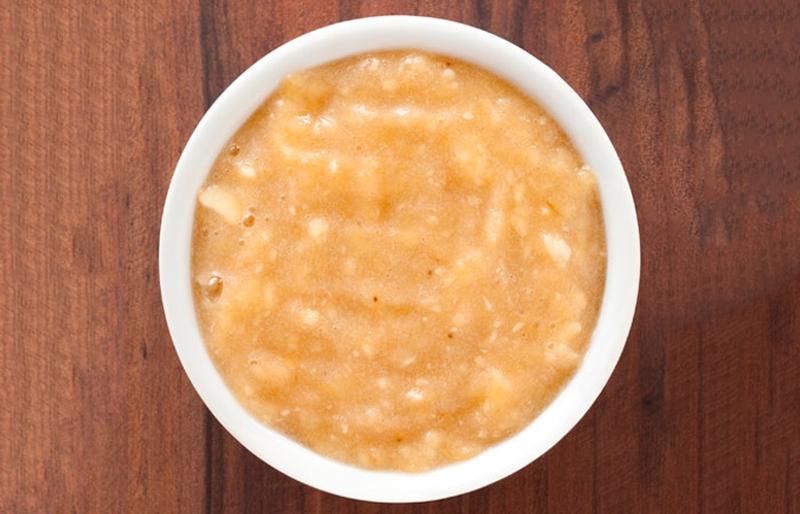 ANY IDEAS ABOUT THIS TOPIC?