We all have those friends whose lives revolve around their cats. Whether you're a cat person or just know someone who is, this list of gift for cat lovers is filled with the purr-fect gift. If you are looking for that unique cat themed décor to add to your collection or to your friends, consider one of these adorable gifts.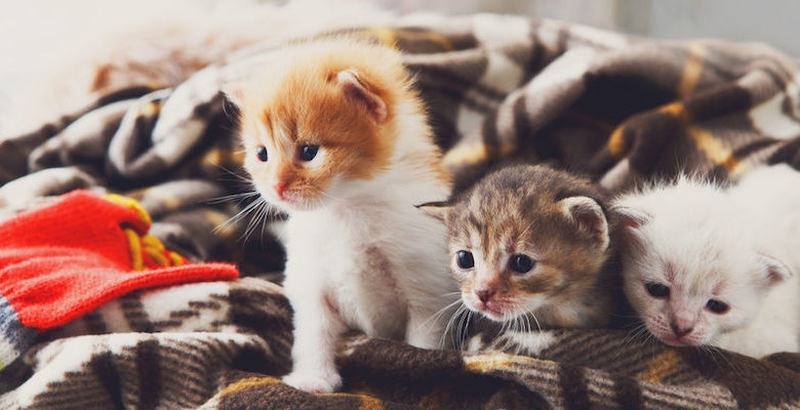 The Purr-fect Gifts for Cat Lovers
1
Cell phone case
Everyone has their cell phone in their hands or at least an arms reach away, so a cat inspired case can be the best gift. While there are many styles to choose from, if you are looking for something a little more unique and will stand out, find a 3D cat inspired case.
2
Head phones
Who doesn't need a new set or backup set of headphones? Find a cat ear inspired set of headphones that any cat lover would love to wear around.
3
Cat mug
You can't really consider yourself a true cat lover if you don't have at least one cat mug. With some many different styles, graphics, colors, and designs you might want to get more than one of these to stock your kitchen with. Your fresh cup of coffee in the morning will be even more enjoyable when you are drinking it from a cute kitten mug.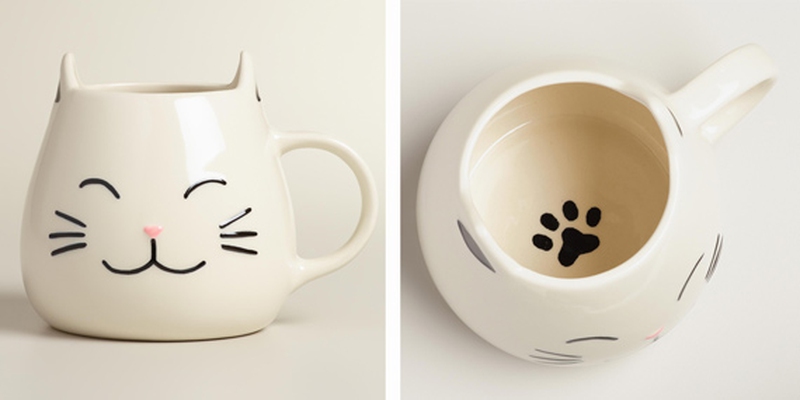 4
Slippers
Slippers are a great gift to give anyone and for any occasion, especially when you are lost as to what to get them. If the person you are shopping for loves cats, then find a pair of cat slippers that will keep their feet warm and cozy.
5
Wine glasses
You can get wine glasses customized to feature any kind of design on them. If your best bud is a wine enthusiast but also loves her furry friend, then you can't find a better gift than this. Add a bottle of wine with these gifts for cat lovers and your friend can sip on the wine as they cuddle on the couch with their kitten.
6
Cat wall art
Most of the people you know could probably use a little something on their walls to liven the room up. Gift them, or yourself, a cat inspired piece of art. These can range from funny, and colorful, to modern and chic. You are sure to find a cat print for your walls that will fit perfectly in with the rest of your décor.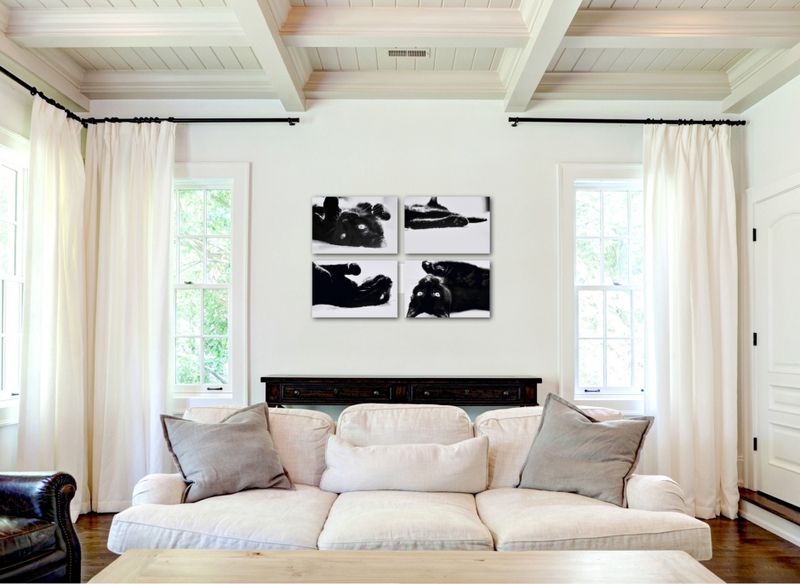 7
Tote bag
You can never have too many tote bags and one that features your favorite feline animal makes it all the better. These bags can get a lot of use, so you might want to invest in more than one so there is always an extra one on stand by.
8
Cat bag accessories
If you are going to get a tote bag, why not also get a cute cat bag? A small cat inspired bag that you can quickly grab and take on the go is exactly what your wardrobe needs if you are a true cat lover.
9
Cat inspired tea set
If you already have the coffee mugs, but tea is really your thing, then invest in a cat themed tea set. They are too cute to just sit in your cupboard so you will want to make tea time with your friends a regular occasion.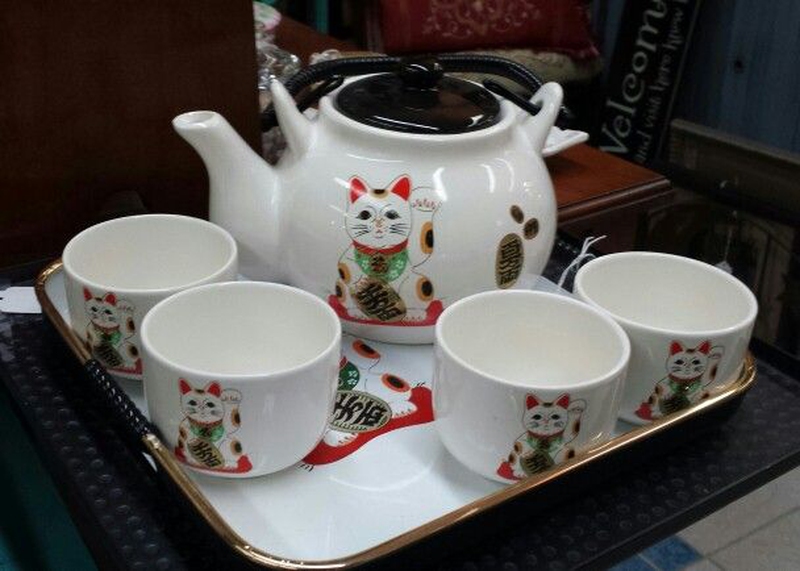 10
Pajamas
Whether it's a cat onesie or a matching set, one of the best gifts for cat lovers is a comfy set of PJs. What's best about pajamas is you can find them to go with every season, so you or your friend will never be without the right cat pajamas that will keep you warm or cool all year long.
11
Legwear
If you have your own unique style that you love to flaunt, then a pair of cat stocking might be perfect for you. Whether you go with a classic black or find one that is more colorful, cat stockings are sure to make a statement and let everyone know how much you love cats.
12
Jewelry
From watches to rings, you can easily find a cat inspired piece of jewelry to add to your collection. If you love cats or know some one who does, you can't really go wrong with a cute cat jewelry set.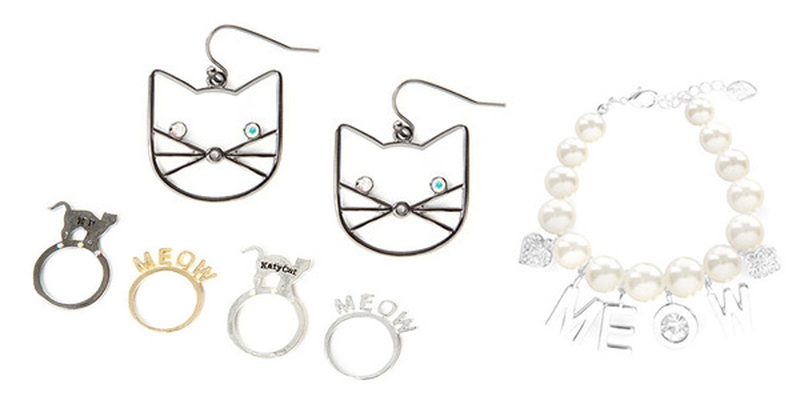 13
Cat dish wear
Searching for some new plates and bowls? Look no further than plates with a picture of a cat on them. You can find sets of cat themed dish wear easily and you can keep them modern and white or bold and colorful. Any cat lover would love to serve up their meals on these adorable plates.
14
Cat candle
Candles are always a great idea for those who love to keep their home smelling fresh or for those who just like to use aromatherapy. If you know someone likes this and also loves cats, then a cat candle is something you want to consider. With a variety of smells and colors, this is one of the gifts for cat lovers that you can get more than one of.
15
Cat furniture
If you are a true cat lover, then you know you can't just get a gift for yourself. You'll want to splurge on your cats as well. Furniture that is designed specifically for your cat is the best way to show you love them. It also gives them a place to lounge and claw at that isn't your own couch.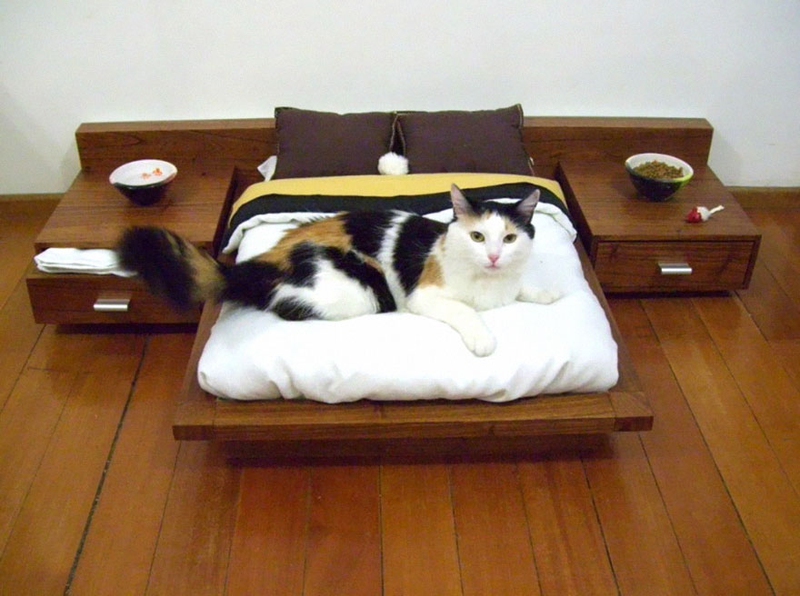 ANY IDEAS ABOUT THIS TOPIC?